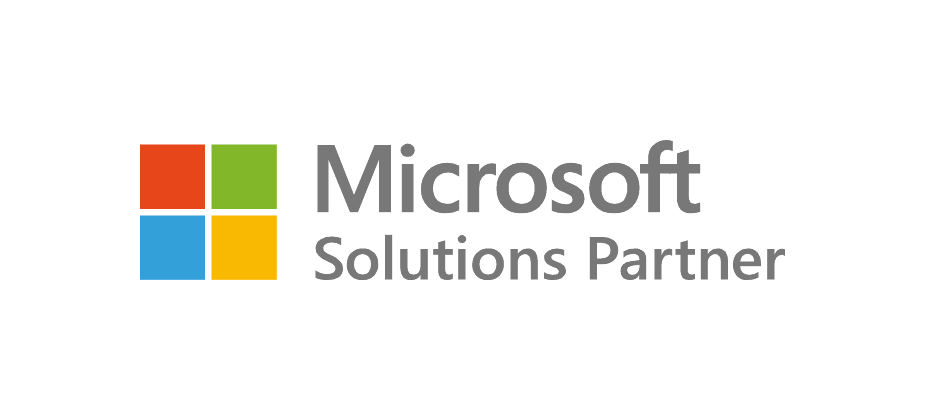 --------------------------------------------------------------------------------------------------------------------------------------
Do more with less by using low-code tools to adapt
Accelerate innovation and reduce costs as you analyze data, automate processes, and build apps, websites, and virtual agents with Power Platform.
low-code development tools are expected to account for 75% of new application development. In this context, how is Microsoft Power Platform transforming the way professional developers work?
A no-code app builder is precisely what its name suggests - development software that enables users to create applications without requiring coding skills. Originally designed for non-technical team members, this type of development allows anyone to build fully functional applications using a simple visual editor.
The Microsoft Power Platform is a collection of low-code tools that enable users to develop tailored solutions, streamline their processes, increase efficiency, and make data-driven decisions that meet their individual needs.
The platform includes Power BI for data analysis and visualization, Power Apps for app development, Power Automate for workflow automation, Power Virtual Agents for creating chatbots, and Power Pages for creating business websites.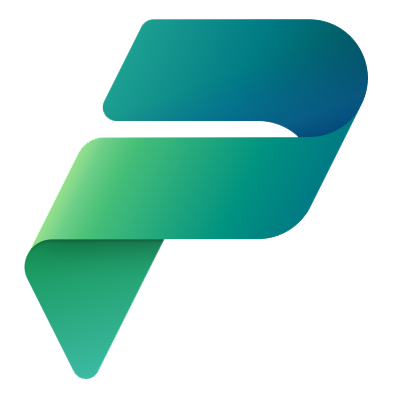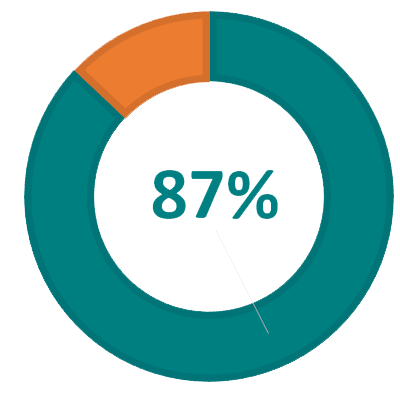 of CIOs and IT pros say low-code is very useful in helping their organizations modernize legacy applications.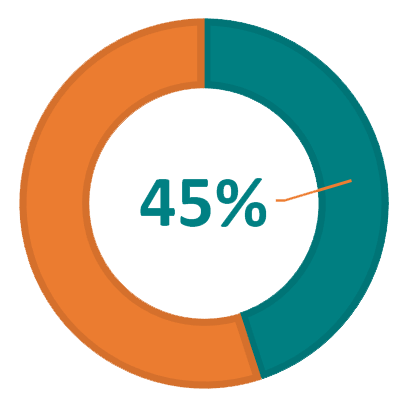 A 45 percent decrease in application development costs.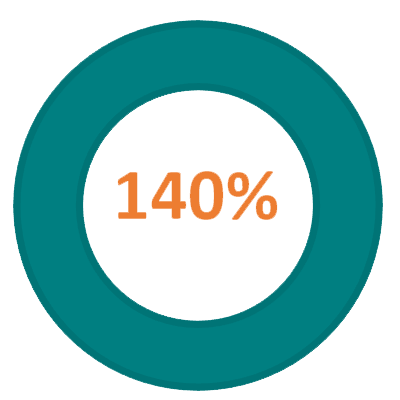 A 140 percent return on investment.
Here are 5 main benefits a technical team will gain from working within Microsoft Power Platform:
Simplified User Experience

Improve Customer Service

One Source of Truth
Goal Insights and Projections

Process Automation

The Different Components of the Microsoft Power Platform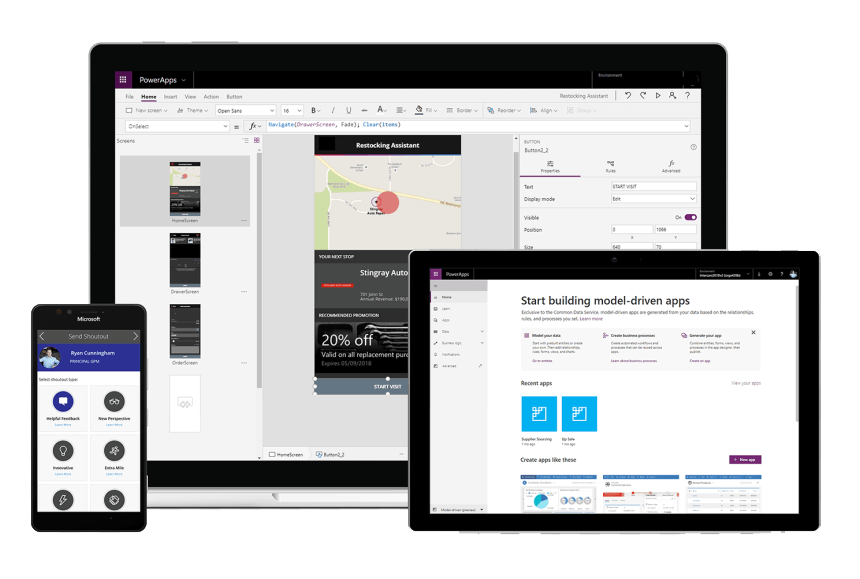 Microsoft Power Apps
Power Apps is a low-code app development platform that enables users to build custom applications, provides a user-friendly interface, and as well integrates seamlessly with other Microsoft tools like SharePoint and Dynamics 365.
Read more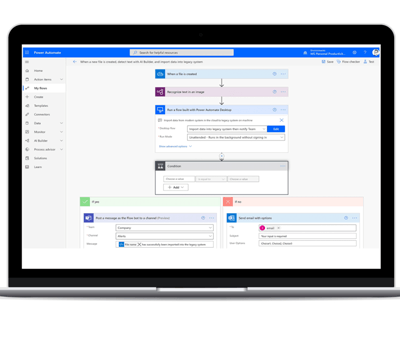 Microsoft Power Automate
Power Automate is a tool for automating workflows which aids in the automation of repetitive tasks and the simplification of processes by producing personalized workflows that activate actions such as sending emails, updating databases, and so on.
Read more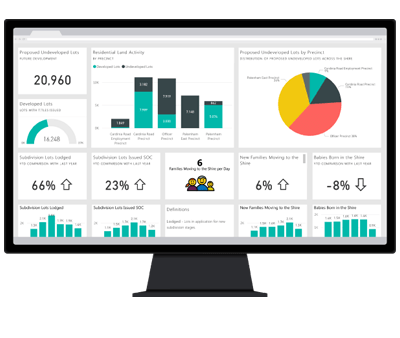 Microsoft Power Bi
Power BI is a tool for business analytics that is utilized to scrutinize and illustrate data from various origins, including Excel, cloud-centered data storage solutions, and even social media platform.
Read more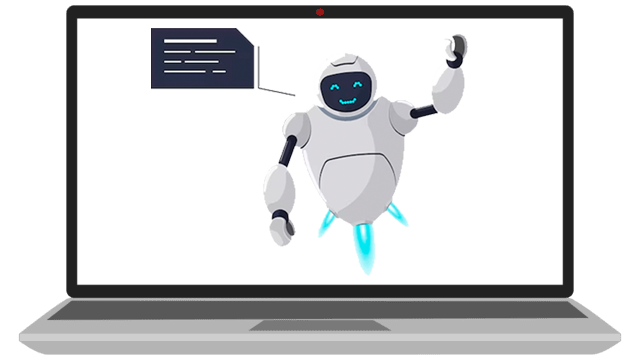 Microsoft Power Virtual Agents
Power Virtual Agents enables anyone to construct versatile, adaptable, and intelligent chatbots without requiring any coding or AI expertise. 
Read more
Microsoft Power Pages
Microsoft Power Pages is a powerful web page creation tool that allows you to easily create stunning and engaging web pages without the need for extensive coding knowledge. With a range of customizable templates and drag-and-drop functionality, you can quickly and easily create professional-looking web pages that are sure to impress your audience.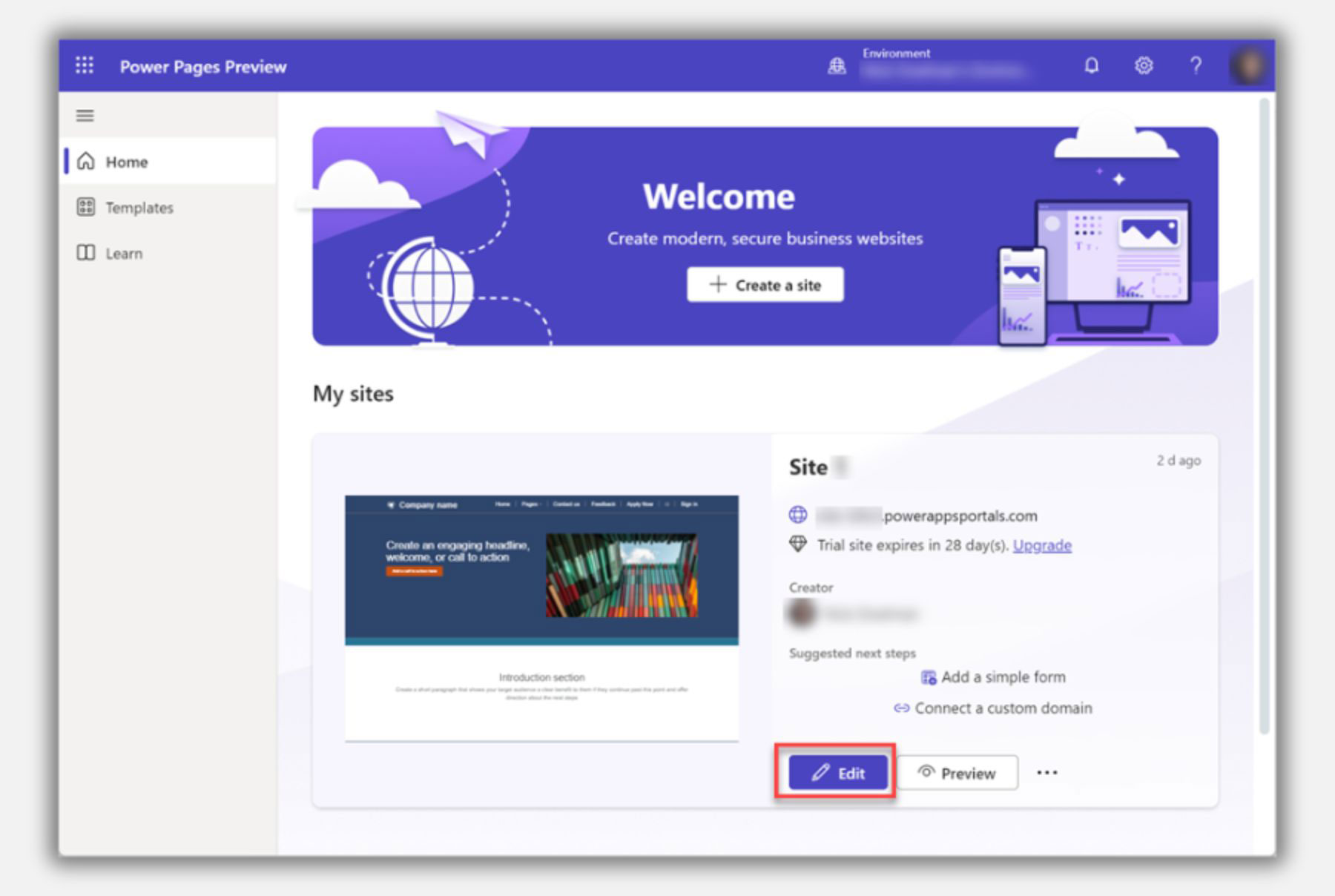 If you want to revolutionize your business processes with a potent AI-driven solution, consider using Microsoft Power Platform,
HAS HO Building, Ground Floor - Mohammed Ibn Abdul Aziz St, , Jeddah, Saudi Arabia, 16727
Contact Us: +966 12 261 9667         ا        Email:   info@ctelecoms.com.sa