What Microsoft Operations Management Suite Offers
Microsoft Operations Management Suite offers a single pane of glass for IT administrators to manage on-premises and cloud IT assets from one console that empowers organizations with numerous capabilities, including: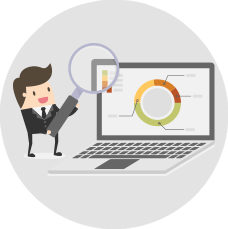 Immediate insights into applications and workloads
With its integrated search and live dashboards, Microsoft OMS can collect and analyze millions of records across all workloads and servers in real time while enabling you to address incidents quickly with flexible search, and custom alerts – regardless of location and operating systems.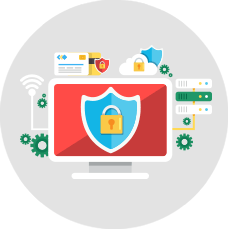 Faster response to security threats
Prevent, detect, and respond to threats with increased visibility. Monitor and manage the security status of all servers in real-time, identify emerging threats while protecting your critical data and workloads – all through a single pane of glass.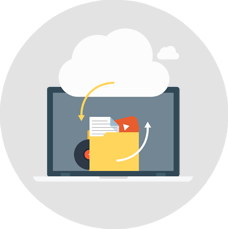 Backup and Recovery
Microsoft OMS features a simple, integrated cloud backup and disaster recovery solution that's highly efficient, secure and cost-competitive to ensure reliable business continuity for both physical and virtual machines, on-premises and in the cloud.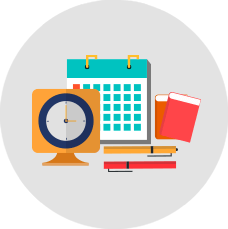 Automation and Control
Save time and increase the reliability of regular administrative tasks by scheduling them to be automatically performed at regular intervals using Microsoft Azure. Automate complex, repetitive tasks and extend cloud automation capabilities to your on-premises datacenter without human intervention.
Features and Benefits of Microsoft Operations Management Suite (OMS)
Microsoft OMS delivers a rich set of cost-effective solutions that help you seamlessly manage and protect your workloads. Organizations that are looking to streamline apps and data management in various cloud and on-premises environments can accomplish several advantages with Microsoft Operations Management Suite.

Easy to set up
Microsoft OMS is designed to be easy and quick to set up. Its configuration is minimal, and you can be up and running literally in a matter of minutes.

Supports Different Operating Systems
Whether you have Azure or AWS, Windows Server or Linux, WMware or OpenStack, this all-in-one cloud IT management solution could be right for you.

Centralized Management and Control
Streamline and take control of your environment from one place while remediating operational issues, so you get time to focus on work that adds business value.

Visibility
The OMS portal supports a holistic view of all your managed resources across multiple clouds and platforms.

Access from anywhere, anytime
Access your managed environment from wherever you have a browser. Install the OMS app on your smartphone for instant access to your monitoring data.

Security
OMS pinpoints issues across your environment, enhances security and compliance by quickly recognizing missing system updates and assessing the health of your workloads like SQL and Active Directory.

Continuous innovation
The features in OMS services are continuously being added and updated. You constantly have access to the latest features without any requirement to deploy updates.

Control and Reduce Costs
OMS enables you to pay only for what you actually use and will readily scale to any load you require, so you don't have to worry about running out of storage space or paying for resources that you don't need.
Ready for Microsoft OMS?
Microsoft OMS is available both as a cloud license or as an add-on license to System Center. If you're looking for a Gold-Certified Microsoft partner in Saudi Arabia that can deliver professional cloud assistance for your organization, you can definitely count on Ctelecoms.
We have been providing top-class cloud services for over a decade now. We've served hundreds of customers in Jeddah and Al-Riyadh, and we'll continue to bring business advantages for our customers by empowering them to spend less, and achieve more.
Contact us now to get your Microsoft OMS solution. Also if you have any questions regarding any of our services and solutions, feel free to ask. We would love to be of assistance.