In collaboration with professional graphic designers, Microsoft has taken traditional presentation techniques by storm with today's available smart animation technology via Microsoft's cloud-powered engine that will enable you to easily create polished slides and presentations and enjoy captivating and intelligent motion effects using PowerPoint's latest intuitive designing tools: Designer, Morph and Zoom!
With only a few quick steps, these advanced features in PowerPoint make it easy to create like a pro and present your ideas like an expert designer!
What is PowerPoint Designer & what is Morph?
PowerPoint Designer is an innovative service that is designed to boost your presentation and allow you to create high quality professional slides and get automated design ideas and recommendations within seconds!
Designer works in the background so that as soon as you put your content on a slide, it will match that content to professionally designed layouts, adding more style to your slides and allowing you to make the right impression!
"Just drop an image into your presentation and Designer will provide you with a variety of design ideas. Select your favorite and you're done! This allows you", Microsoft says, "to spend less time figuring out how to produce high quality designs and more time preparing for that key moment—your presentation."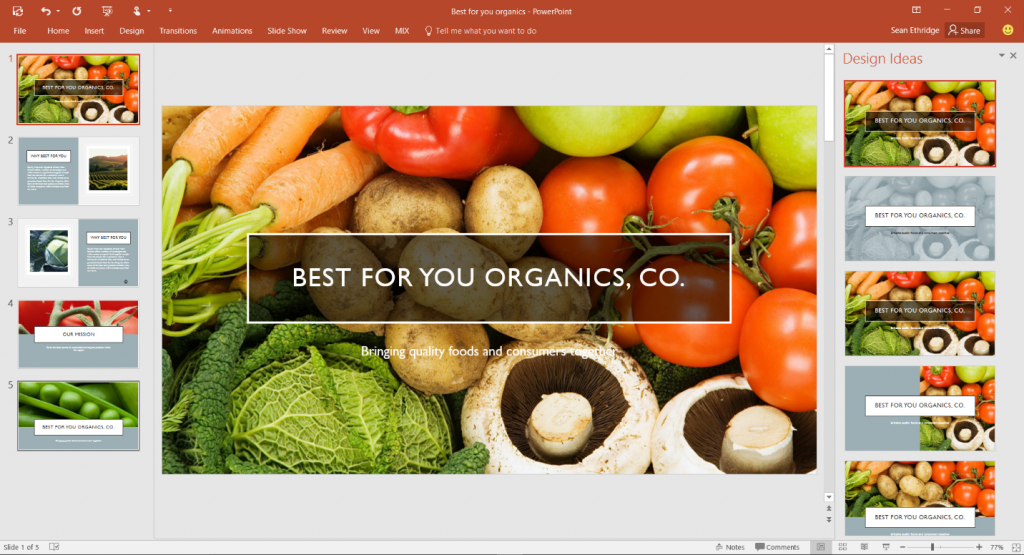 "Designer applies cloud intelligence to analyze and identify the most compelling portion of your images to determine which blueprints work best with your content.", Microsoft says, "For example, if the visual contains a natural scene, Designer can zoom, crop and frame it. But if the image contains a chart, it focuses in on the relevant region to ensure the important data is highlighted." Designer then selects from 12,000+ professionally designed blueprints to provide multiple layout options to help you make the most of your image. The end result is a high quality and customized presentation—in seconds.
This first release of Designer will do amazing things, and is on the way to get even better with time. In the coming months, Microsoft says that it will expand Designer to work with additional slide types.
Create cinematic motion and 3D animations with Morph!
"Morph creates cinematic motion by seamlessly animating between your slides. Morph doesn't just animate regular text or images, it can animate 3-D shapes or be applied at a word or even character level, including text wrapping." Microsoft suggests, "Simply duplicate slides you want morphed together, move the objects based on how you want them to animate and click the Morph button under Transitions. You'll be amazed with the quality of animations you create with just one click."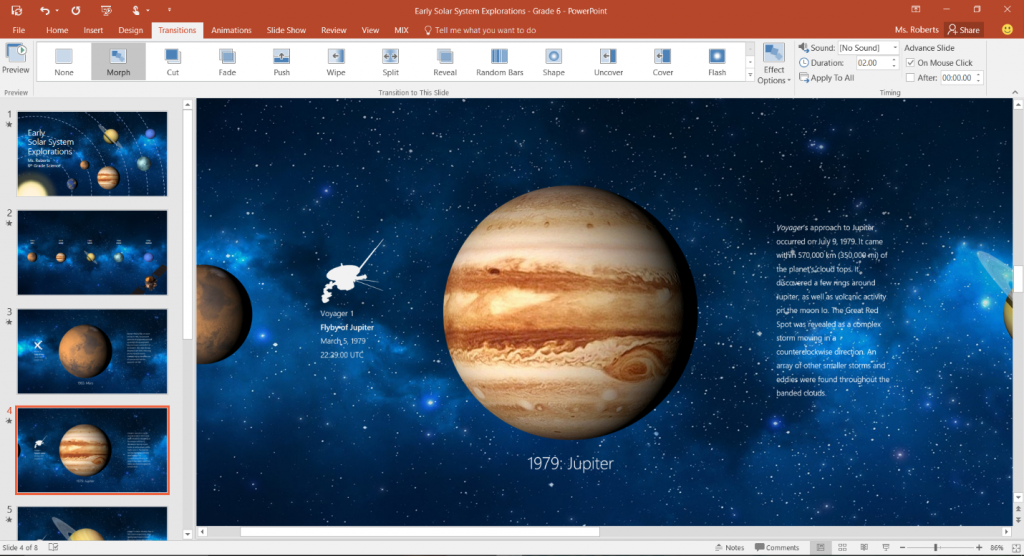 Ctelecoms invites you to learn more about Morph and watch a fantastic Video, by Office Support, to see how using the Morph transition in PowerPoint will inspire your PowerPoint experience. Click here!
Bring your presentations to life with Zoom!
If you'd like to make your presentations more dynamic and exciting, try using Zoom for PowerPoint. Using PowerPoint Zoom allows you to be creative, skip ahead, and revisit pieces of your slide show without interrupting the flow of your presentation. Once you create a Zoom in PowerPoint, you can simply jump to and from your presentation's slides, sections, and portions in an order of your own choice.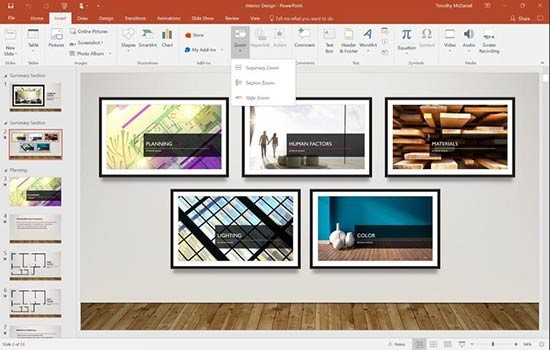 Click here if you'd like to know more about Zoom, Summary Zoom, Slide Zoom, Section Zoom and more Zoom options!
These advanced features are exclusively available to Office 365 subscribers, and you are invited to be one of them!
What are you waiting for?