It is true that scheduling to meet someone can take more time than the duration of the meeting itself because you're unable to see each other's free/busy calendars, and consequently, you'll both have to unnecessarily waste a lot of time emailing each other back and forth trying to find a time that works for everyone.
Now with a new Microsoft incubation project named "Calendar.help" you can easily overcome this challenge. This project enables Cortana to arrange meetings on your behalf, allowing you to focus on getting things done rather than consume your time with unproductive emails. All you need to do is simply delegate scheduling tasks to Cortana.
How do I get started?
Microsoft suggests that in order to use this new service, you will first need to sign up for the preview waitlist at Calendar.help. Once you are accepted into the program, scheduling a meeting is as simple as adding Cortana to the Cc: line on an email from your registered email address.
After receiving the program's approval and as you write your email, give Cortana instructions by including natural language to specify the length of the meeting (e.g. "let's make this one 90 minutes"), timing (e.g. "sometime next week") and location ("make this a Skype meeting"). Alternatively, you can set-up default preferences in advance and Cortana will use those settings without additional commands.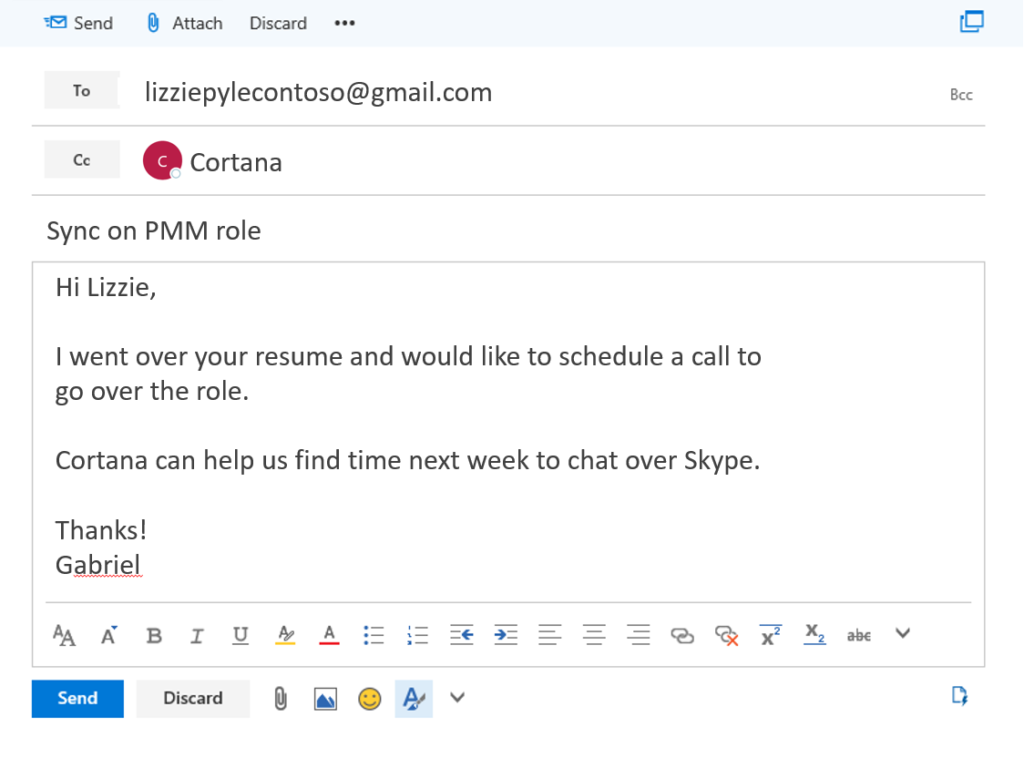 After you send the email, Cortana looks at your calendar to find times you are available and then reaches out to the invitees to propose times. Cortana communicates directly with the attendees so the back and forth emailing won't clutter your inbox. As attendees reply with their availability, Cortana moves the conversation forward until a time that works for everyone is found. Cortana also follows up with attendees if they don't respond within 48 hours.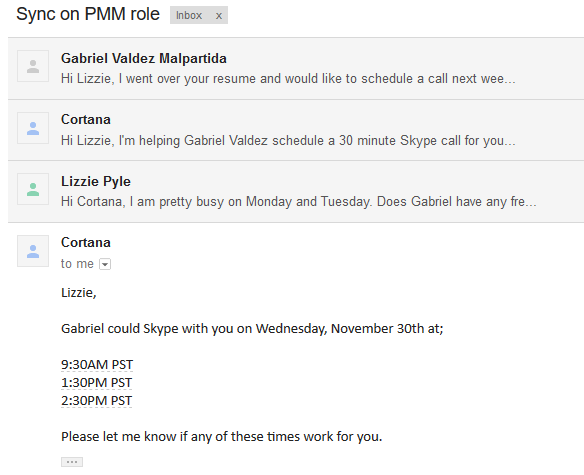 Once the date and time are confirmed, Cortana creates an event in your calendar with all the details and then sends out an invite to everyone.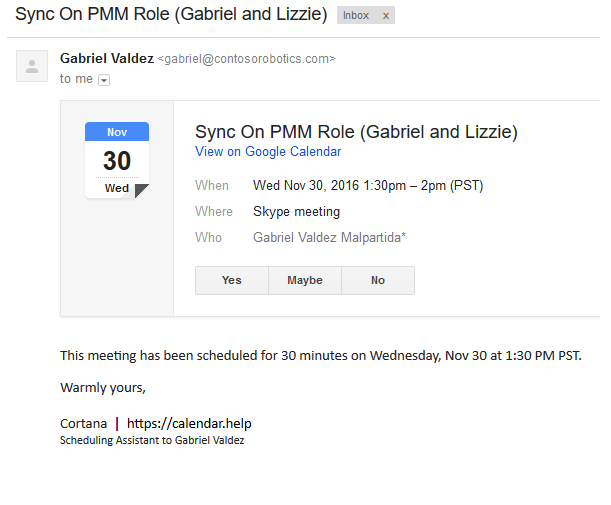 All interactions, Microsoft says, are natural and conversational—as if a real-life assistant was coordinating the meeting. The service is powered by both machine and human intelligence to ensure that all scheduling requests are handled with accuracy.
What more can Cortana do for me?
With its various features and capabilities, Cortana goes beyond just being your digital scheduling assistant; it can actually:
• Give you reminders based on time, places, or people.
• Track packages, teams, interests, and flights.
• Send emails and texts.
• Manage your calendar and keep you up to date.
• Create and manage lists.
• Chit chat and play games.
• Find facts, files, places, and info.
• Open any app on your system.
To get started, you first need to enable Cortana on your Windows 10 simply by pressing the Windows key + S simultaneously to open Windows search box, then type Cortana and configure all your settings.
Having enabled Cortana on your PC, you can start by typing a question in the search box, or selecting the microphone and talking to Cortana (using a mic). If you're not sure what to say, suggestions will appear on your lock screen, and in Cortana home when you select the search box on your taskbar.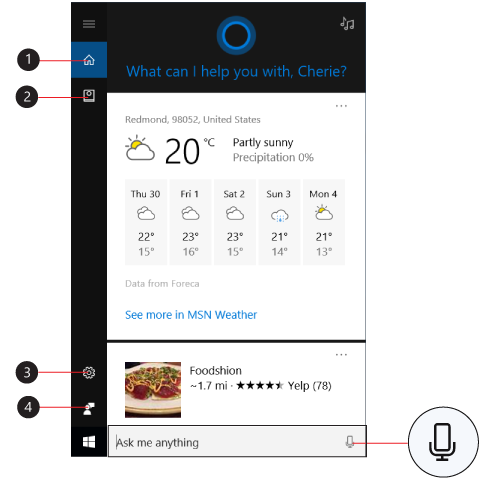 Office 365 integration with Cortana – a promising step for a new digitalized future!
With its continuous focus on real-time collaboration, Microsoft has integrated Cortana in Windows 10 with Office 365 for businesses, available in the latest Windows Insiders preview build, emphasizing that Cortana in Windows 10 will be now able to connect to Office 365 to help you ACCOMPLISH MORE at work.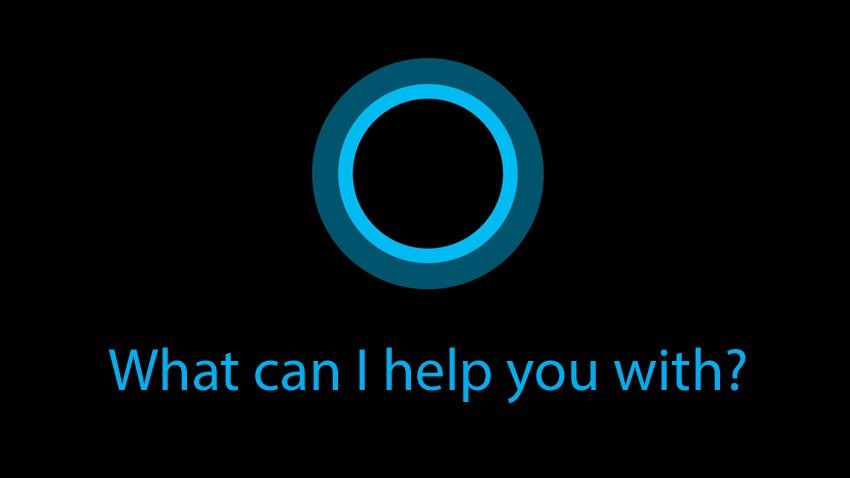 "Cortana gets even better when connected to Office 365." Microsoft added. "For instance, at work many of us spend significant time and energy on meetings. By integrating it with Office 365, Cortana can proactively help you prepare for an upcoming meeting. Cortana brings you helpful information about the people you're meeting with, recent documents they've worked on, and reminders about when and where you need to be next so you won't be late."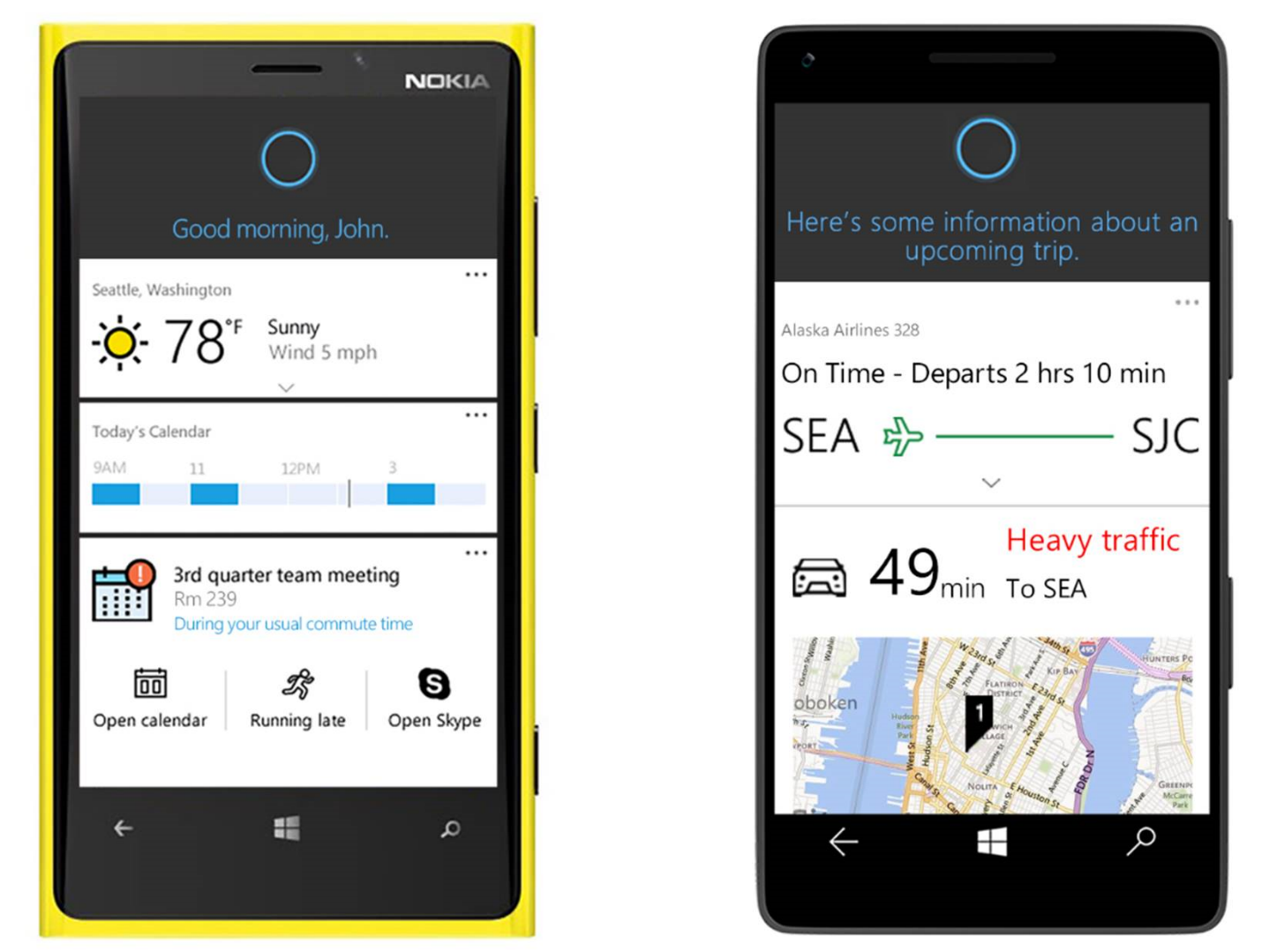 Microsoft also suggests that through Office 365, Cortana can pull together insights to help you be more connected — like how you and your colleagues are connected to each other, documents you share and your upcoming meetings with them. Cortana will even deliver reminders when that important person contacts you.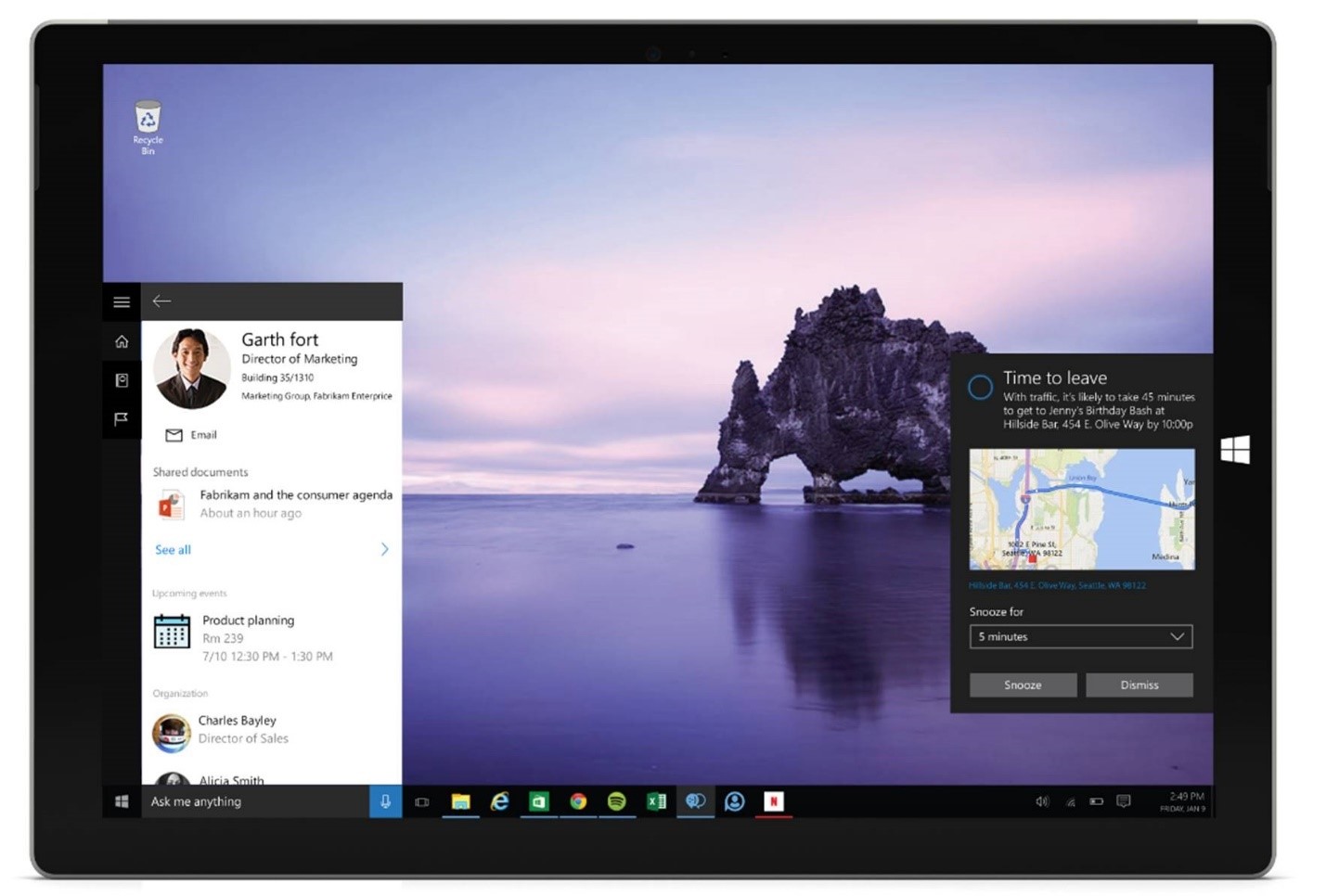 Once you're running the Windows 10 preview bits, and have an Office 365 account at work, you will be able to connect Cortana with Office 365 starting today!
If you still don't have Office 365 for your business, visit our Online Store and get a full set of Office 365 programs that best suits your business needs. Not only this, you will also enjoy FREE installation services and support from Ctelecoms as soon as you buy your Office 365!
If you already use Office 365 but have any difficulty enabling Cortana or using any other feature in Office 365, don't hesitate to contact us!