Microsoft StaffHub is a new cloud-based platform for Office 365 subscribers, coming with a web app for managers and mobile app for employees. Microsoft StaffHub is designed for staff workers whose job requires them to be on their feet or on the go. It helps managers to schedule the tasks for their employees, approve requests and communicate important information with the team members. On the other side, it allows employees to access their schedules, swap shits, request time off, find information and catch up with the team.
Workers in retail stores, hotels, restaurants, manufacturing and other service-related industries can now easily get and share important information, without the need to rely on paper schedules, notices, hurried phone calls or text messages.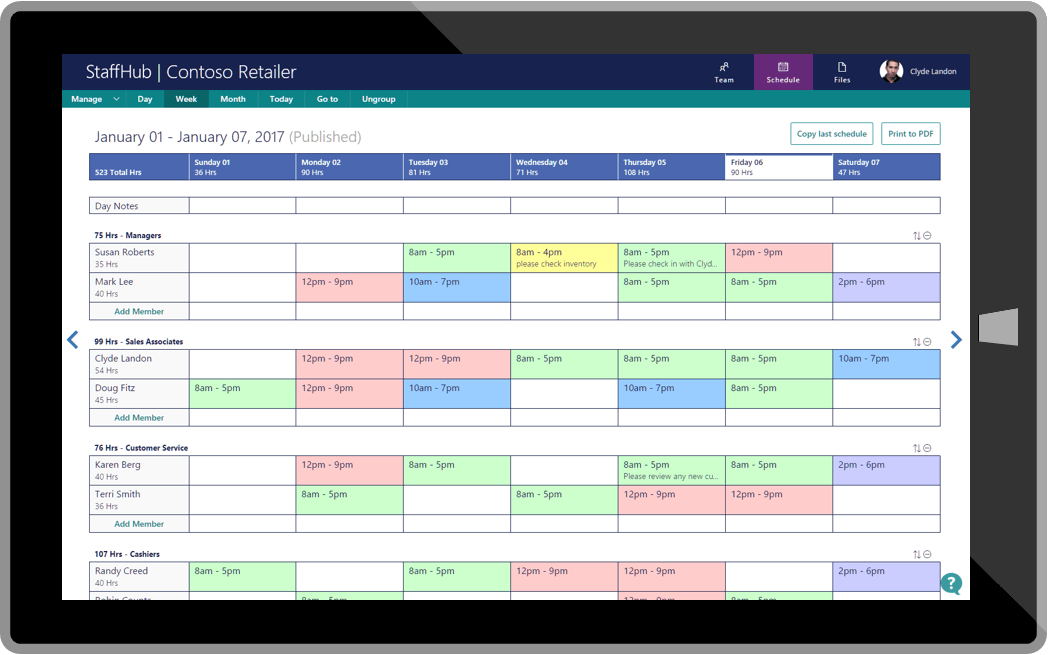 Features of Microsoft StaffHub:
For Managers:
Microsoft StaffHub enables managers to:
Quickly create, update and manage shift schedules for their team, streamlining what has been a labor-intensive process.

Define custom links for workers to view in the mobile app, which can point to important resources or sites, such as HR systems

Easily distribute important information to their team, such as policy documents, news bulletins or videos.

Send team news, or company announcements.

Send quick messages to one person – or the entire team.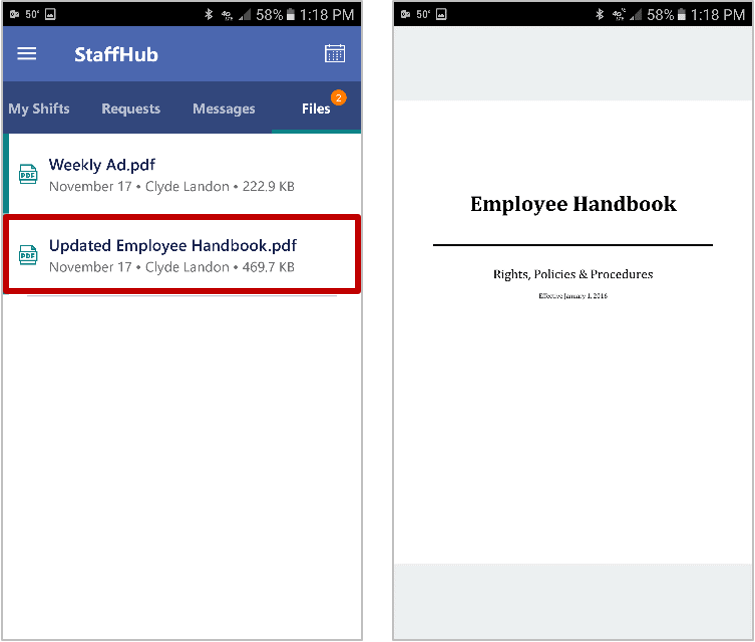 For employees:
With Microsoft StaffHub, employees can:
View all their shift information on their mobile device, including the ability to easily swap shifts with others right from

the Microsoft StaffHub mobile app. No more to and fro with your co-workers.

View upcoming schedules and important notes from wherever they are so that they always know what's going on.

Easily request time off from their manager.

Send messages directly to each other or to the entire workgroup.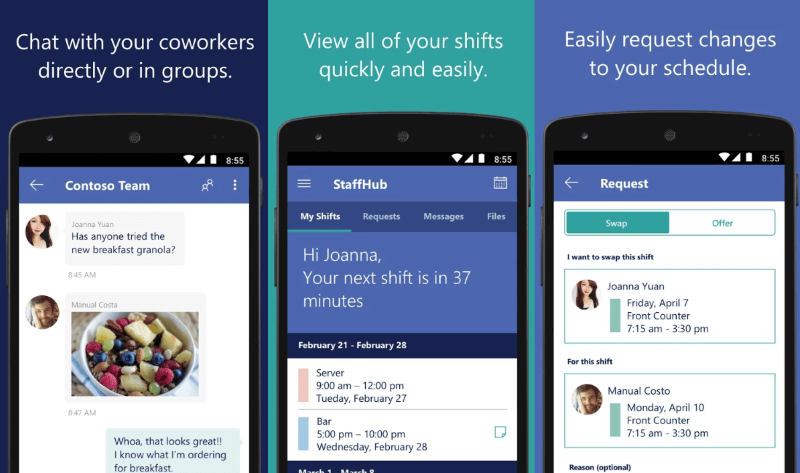 Microsoft StaffHub is initially available on the web as well as for iOS and Android apps. StaffHub is used as part of the Office 365 K1, E1, E3 and E5 plans (including the Education version of these plans). To use Microsoft StaffHub, each team member and manager must have an Office 365 account!