Microsoft is starting to roll out a preview of its outstandingly new Microsoft Whiteboard app which is designed to be the digital canvas that enables people to freely come together and creatively collaborate their ideas and content.
Microsoft Whiteboard will greatly enhance how people go from personal ideation, team brainstorms, and group discussions to their finished products. "Microsoft Whiteboard Preview is built for anyone who engages in creative, freeform thinking before getting to their final output. It's designed for teams that need to ideate, iterate, and work together both in person and remotely, and across multiple devices.", Microsoft says.
Key Features of Microsoft Whiteboard
Microsoft Whiteboard enables people to:
Collaborate Effortlessly
To ensure that imagination has enough room to grow, Microsoft Whiteboard provides real-time collaboration features across multiple devices with limitless space for teammates to freely present their ideas no matter where they are.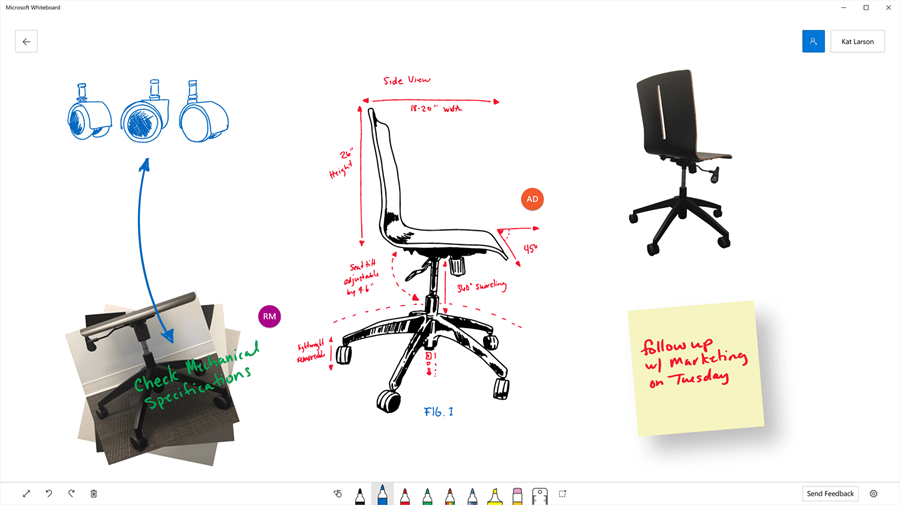 The whiteboard surface enables everyone to see where each team member is on the board as well as the updates they're making—whether they're adding images, putting up sticky notes, or creating diagrams. Now even remote workers can easily join in and contribute to any discussion.
Work Naturally
With Microsoft Whiteboard, you can create in whatever way feels most natural to you. The pen-first, touch-first technology enables users to make fluid gestures with their fingers or draw out finer details with pen. Using their pen, teammates can jot down notes, draw precise illustrations, or search for images on the web. They can also use their fingers to swipe to different sections of the board, turn the virtual ruler to the angle they want, and drag and drop images to create a photo stack. Whether you use pen or touch, Microsoft Whiteboard Preview recognizes your intent and delivers your desired outcomes in an instant.

Create Digitally
One of the greatest things about the preview of Microsoft Whiteboard is that you can use intelligent ink that recognizes your freeform drawings and turns them into standard shapes, so it's easy to create great-looking tables, diagrams, and flowcharts. And unlike traditional whiteboards, the app automatically saves your boards, so you can pick up where you left off or share links to your boards, so others can build on top of your work. No need to take photos of your canvas or email photos to others when you need to get them up to speed.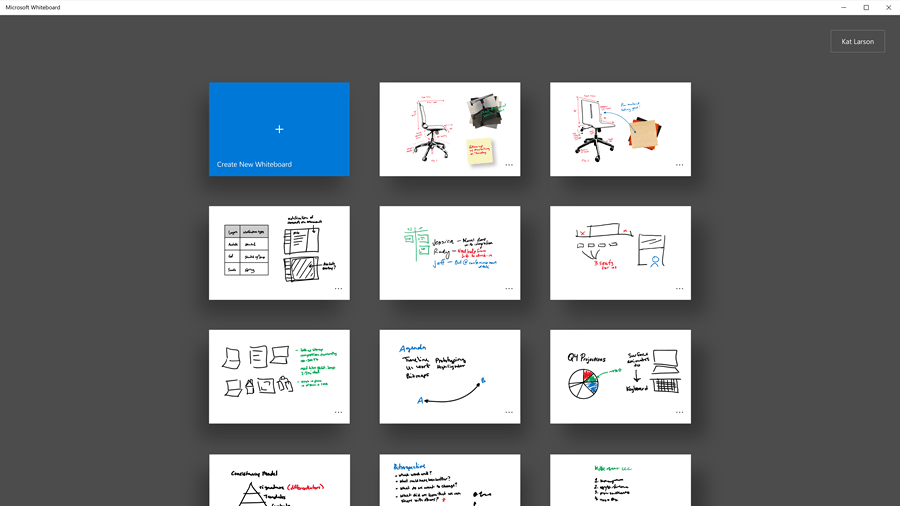 Microsoft Whiteboard Preview is available for download on Windows 10 devices. You can try it out from here.