Microsoft Flow is a new cloud-based app that is part of Office 365 suite. It is included in most of Office 365 subscriptions and can be accessed via Office 365 app launcher. It allows you to automate business processes by building workflows based on certain triggers and actions. In other words, it turns your repetitive tasks into automatic, multistep workflows, which promotes efficiency and productivity by enabling virtually anyone in an organization to automate many tedious and time-consuming business tasks and processes without developer intervention.
For example, once a new entry is added to the SharePoint list – an email can be sent asking an individual to review. Another example is that you can, with a few clicks, capture tweets and add them as leads in Dynamics 365, subscribers in Mailchimp, and more...
As a downloadable mobile app for Android, iOS and Windows Phone, Microsoft Flow makes it easier for users to create, manage and monitor flows on the go. It comes with Microsoft 365 Business, Office 365 Business Premium and Office 365 Business Essentials.
Again, the purpose of Microsoft Flow is to automate routine processes that you use over and over in your work or business. Virtually all automated flows begin with a triggering event and end with an action in response to the event.
For example, maybe you spend most of your day signed into Slack, managing projects. But you don't want to miss emails your manager sends to you in Office 365, so you're repeatedly interrupting your work in Slack to check your email. With Microsoft Flow, you can automate that process to save yourself a lot of time and angst.
You can set up a flow so those messages will be automatically forwarded to you in Slack. In this example, the triggering event is receiving a message from your manager in your Office 365 email box. The action is sending the message to you in Slack.
Here's a quick overview of Microsoft Flow and a rundown on a group of workflow templates that could benefit your small business right away.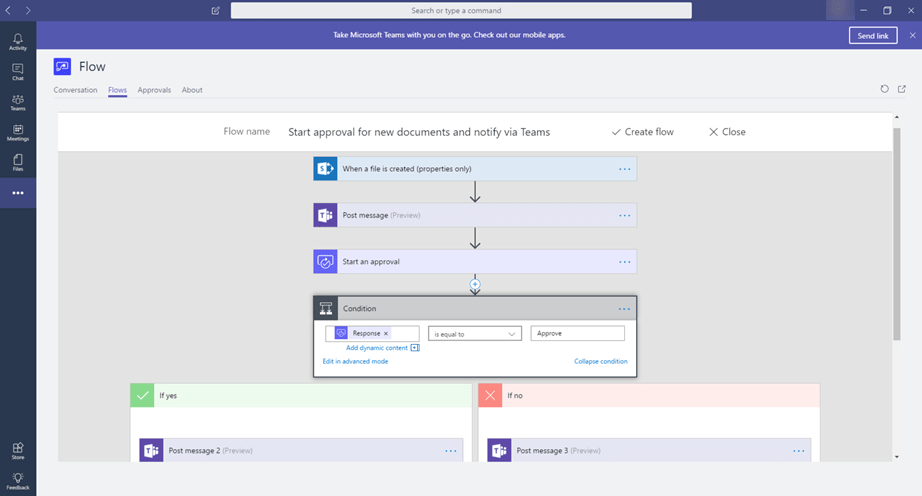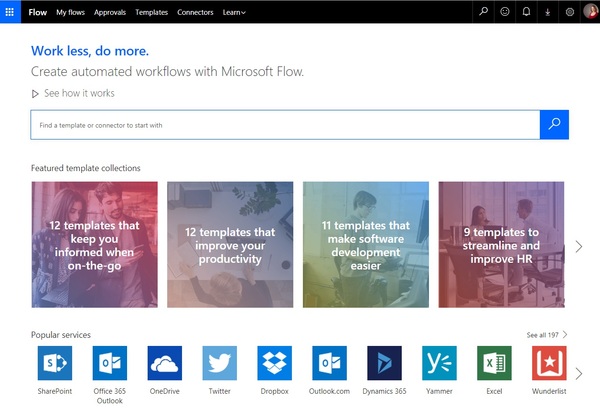 Now, Let's Get Started with Microsoft Flow!
Firstly, log into the Microsoft Flow website: https://flow.microsoft.com/
You can search for existing templates to accomplish tasks: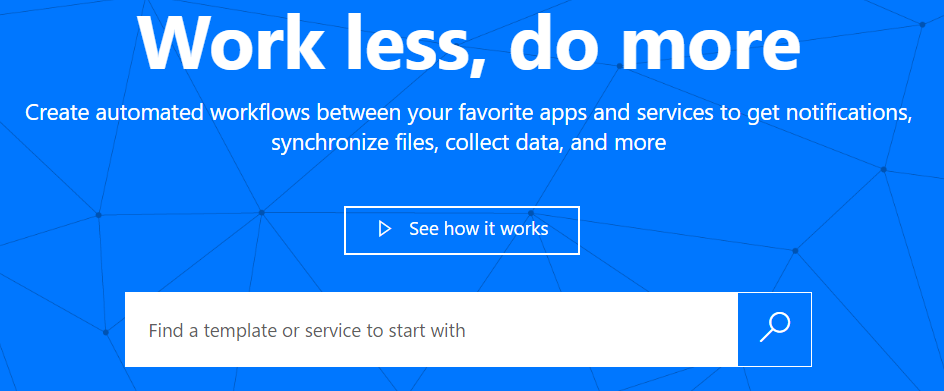 You can also browse templates by clicking on Templates in the top nav:

Let's select "Send myself a reminder in 10 minutes" – Use this template: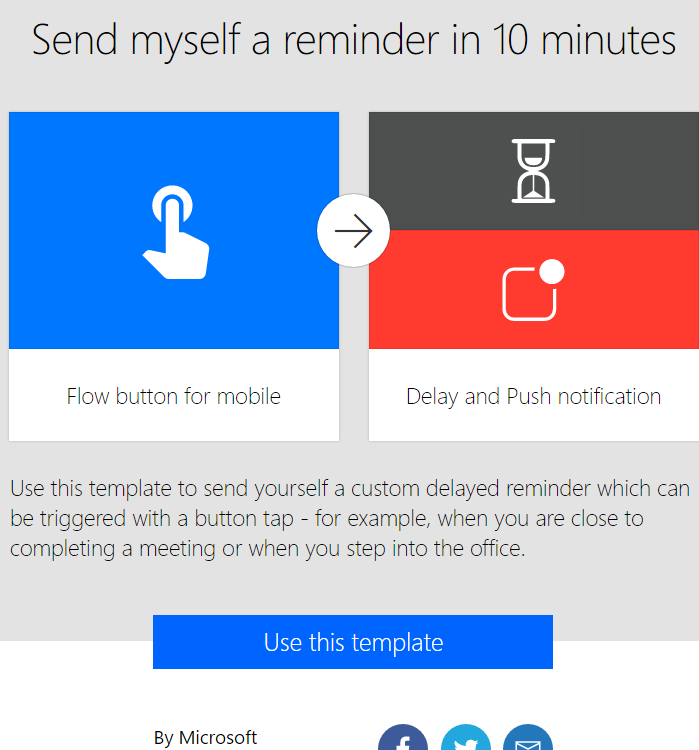 Next, install the Flow mobile app on your phone. This flow will make use of the app to send push notifications:

After installing Flow, sign in and go to My Flows. You will see the Send Myself a Reminder flow has been installed and is waiting to run.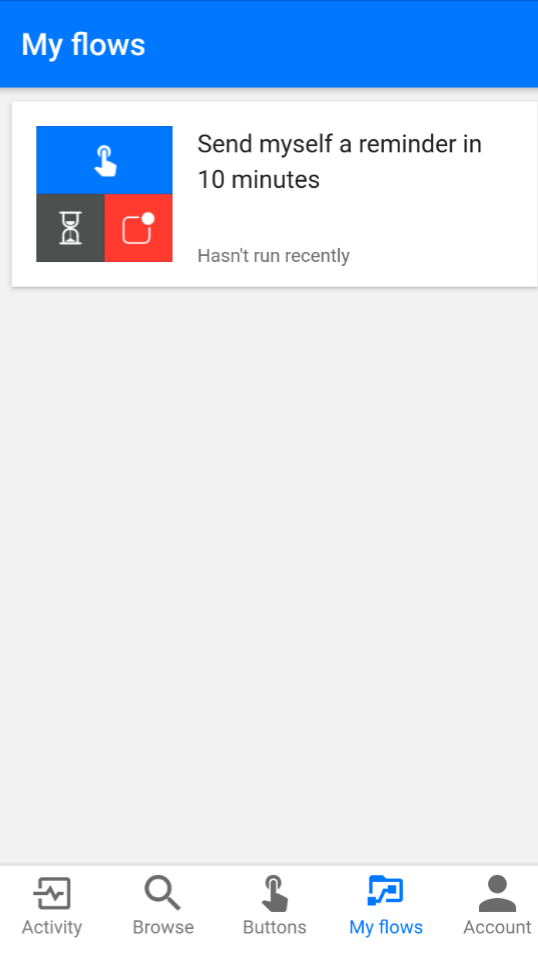 Select Buttons. This is where we will manually trigger the flow: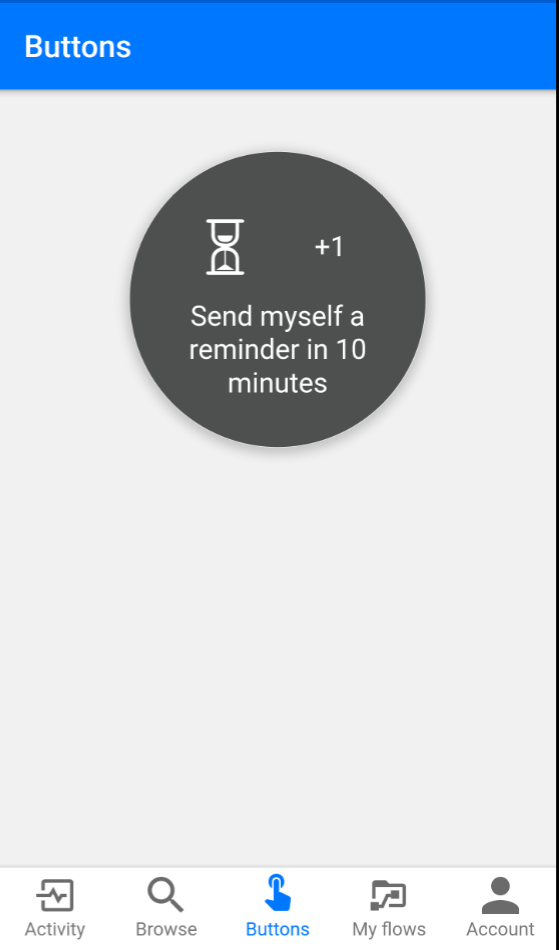 The flow is now triggered. After waiting 10 minutes, we get an alert: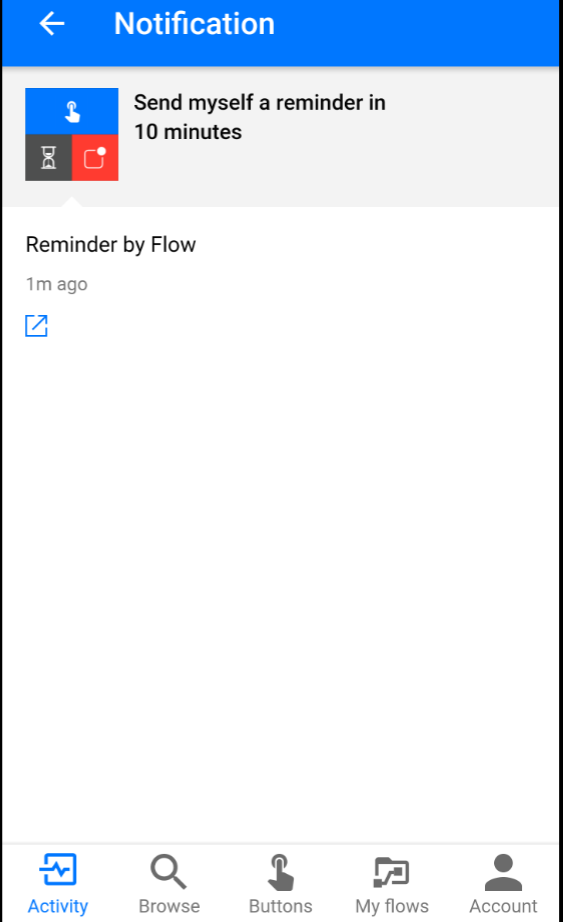 Of course, there are many interesting uses for Flow. You can simply select Browse on the phone or desktop to see all the pre-set options available for you.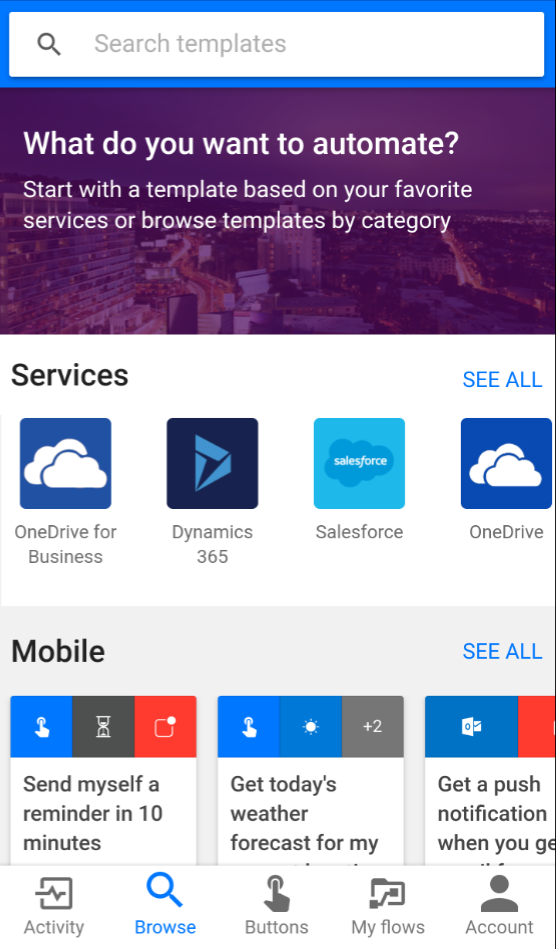 One great thing about Microsoft Flow is that if you have a process that you want to automate but can't find a suitable existing template in Microsoft Flow, you can easily create your own flow from scratch.
Don't hesitate to try it. It's definitely worth it ;)
Ctelecoms Team