Introducing Office Sway
Sway is a professional digital storytelling tool that helps you easily create and share reports, presentations, newsletters, and web pages like never before! Today we will give you a basic overview as to what Sway can do as well as some of our personal favorite features. Let's dive in!
If you've ever struggled with getting your PowerPoints to look exactly right, then you'll love the design capabilities of Sway. Sway is incredibly easy to use and even when you're just playing around with the Preview you'll be impressed with what you can create.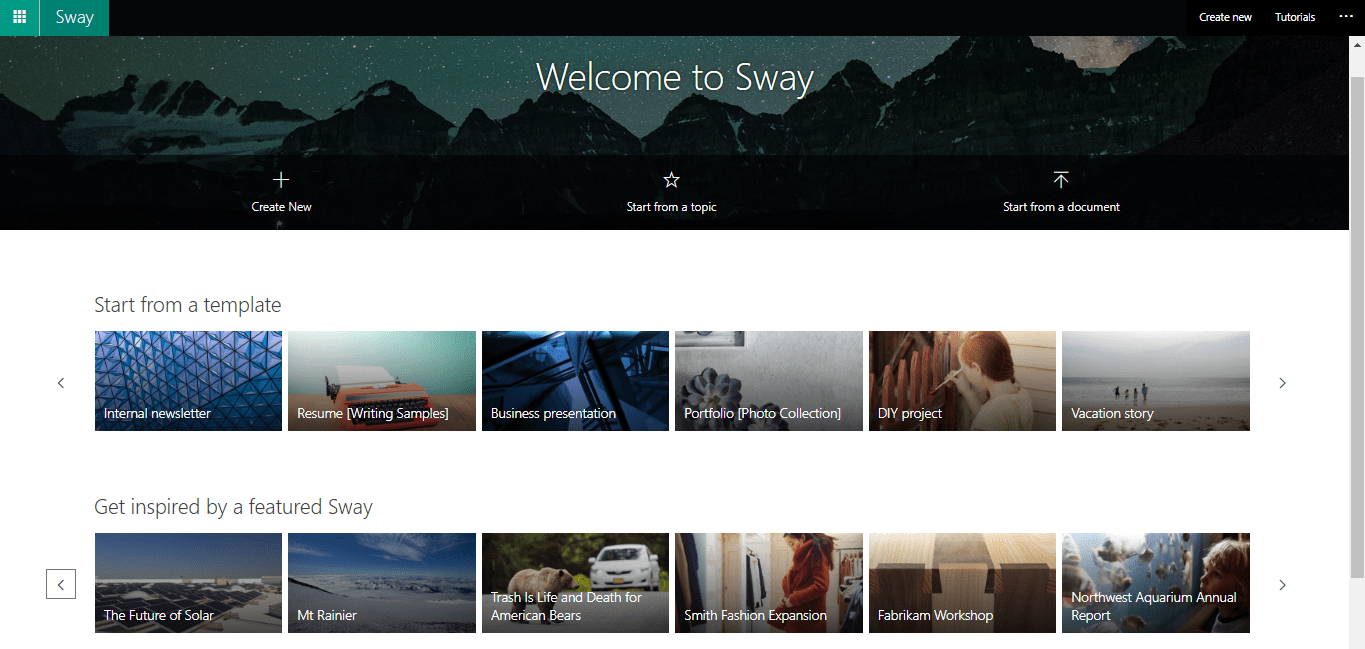 Sway does all the formatting, themes, fonts, and more with its built-in design engine. All you have to do is put in your content and sit back and let Sway take care of the rest. You can even use the Remix! button to see automated looks in a snap. Drag and drop your favorite web content all without having to exit Sway. Get content from your social media accounts, Flickr, YouTube, Bing, and more! Creating engaging and interesting presentations has never been this easy. Trust us!
How Sway Works
Now head over to https://sway.office.com and start from scratch.
First, choose a title for your Sway and pick up whether your content goes vertically or horizontally and then you choose the design of your presentation. As you can see there are a number of set options, which removes the need for any design skill but can cause limitations.
Once the basics are chosen you simply add content through drag and drop – from headings to pictures to embedding videos or tweets. The ability to insert content is very fluid with integration with Facebook, YouTube and much more, which I expect will grow as Microsoft is partnering with more and more organisations to give users a better connected experience.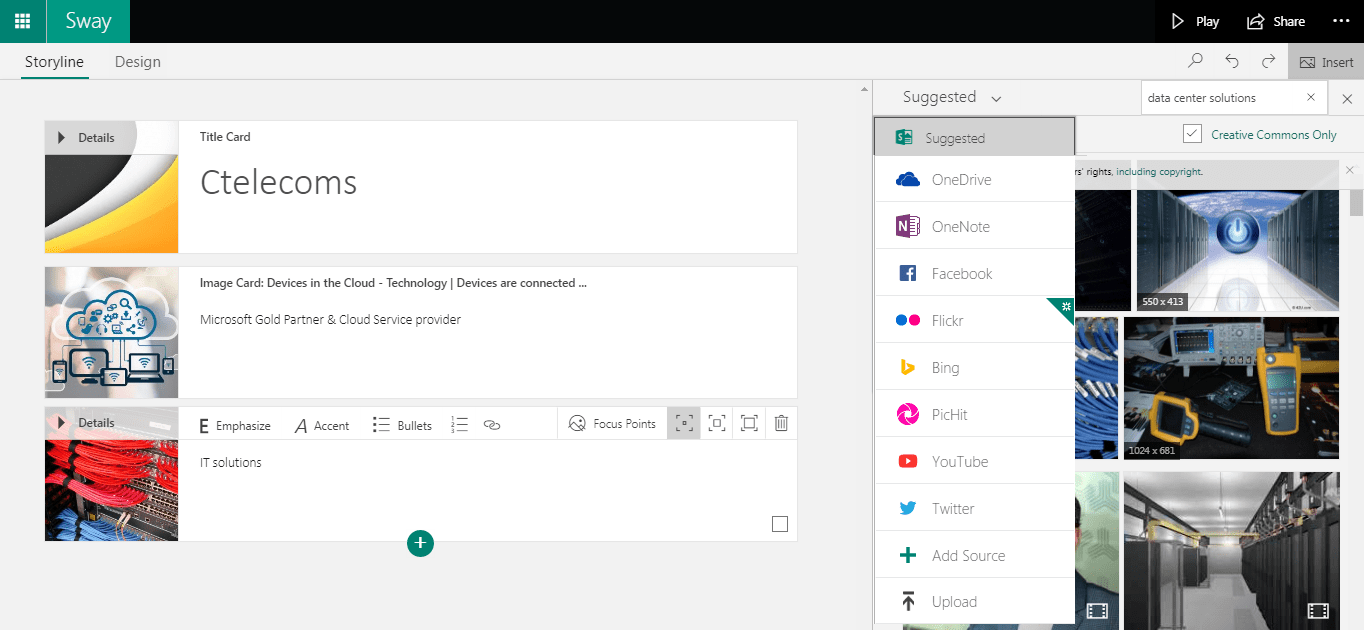 You can even use the Remix! button to see automated looks in a snap. Drag and drop your favorite web content all without having to exit Sway. The rest is down to you – choosing your content and changing the order and previewing what you've created as you go along. It really it that easy to create a presentation.
One of Sway's greatest features is how easy it is to share your Sway creations. Simply send a link to anyone you wish to share with and they can see your work! No need to already have Sway or Office 365, literally anyone can see a Sway presentation you share. Want to keep things more private? No problem. You can change the privacy settings for any presentation so that you can control who sees the content or who can edit the content.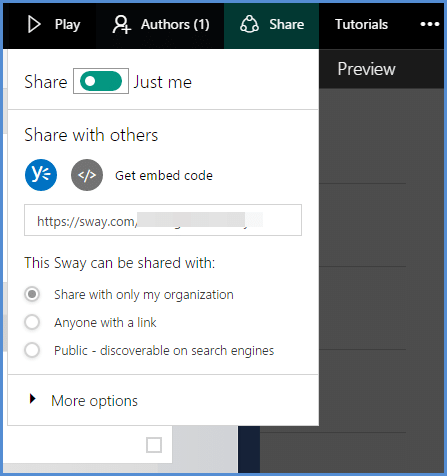 For more detailed information on how you can use other features of Sway, have a look at the official guide provided by Microsoft.
Sound off! Have you used Sway yet? What did you love and what did you hate? Will Sway be replacing PowerPoint as the go-to resource for presentations in your office? Let us know what you think in the comments below.