As part of Office 365, Yammer enables you to connect and collaborate with the right people; communicate better, share files, work together in groups around certain projects or topics and stay in the loop about what is happening within your organization.
Your Business Social Network
Yammer is your enterprise social networking service that allows you to set up department-specific groups so you can chat and get work done faster with your team.
Create Project Groups
Create and join private or public groups to work in small teams within your company's network.


Smoother Workflow, Better Results
Easily share, create, and edit content right from Yammer. Every group gets a shared set of resources to manage documents, showcase content, share notes, and organize responsibilities more efficiently.
Get help, Give help
Get answers to questions even when you don't know who to ask. Search for people, files, groups and conversations. Receive feedback from colleagues affected by your project.


Level up your accomplishments, use Yammer Today!
To get started with Yammer, you can simply: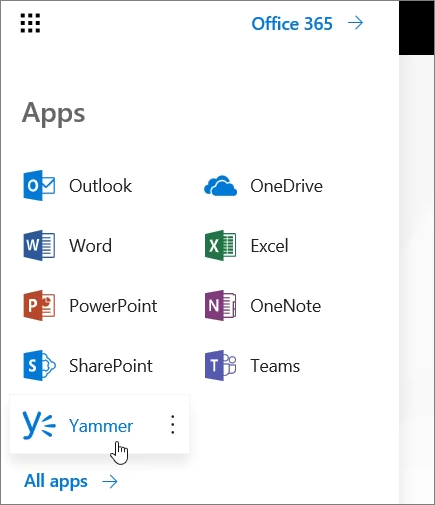 1. Sign in at Yammer.com or office.com using your Office 365 username and password.
2. Select the app launcher in the upper-left corner of your screen and select Yammer.
3. Select Log in and enter your company email and password.
4. You'll soon receive a confirmation email to activate your account. Select the web address in the confirmation email to complete setup.
Ctelecoms Team