Microsoft has worked hard to ensure that Skype for business meets all your collaboration requirements. And today, Ctelecoms have some Great news to publish! After Microsoft announced the Skype for Business for iOS preview we are very proud to inform you that Microsoft has launched a new Skype for business app for iOS devices which is now widely available to users! We must add that Microsoft has also solved the sign-in issue that some of you have encountered with Lync 2013 on iOS 9. With new Skype for Business, you can now:
Join a meeting in one touch:
Using an updated dashboard, you can easily access your upcoming conferences and appointments by tapping the left for information regarding the meeting or tapping the icon on the right to instantly join the meeting. You can also view recent chats no matter what device the chat was on. An updated dashboard also allows users to access your contact search bar which enables contact search in your Global Address List (GAL) by using the first or last name, email or phone number.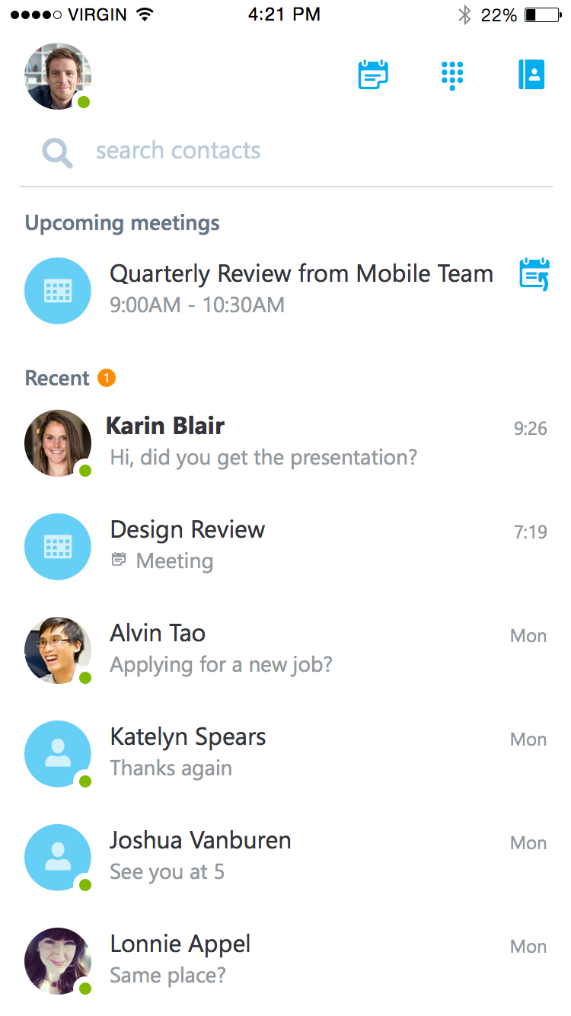 Enhanced in-meeting experience:
Having a full-screen video meeting while on the road gives you an enriched meeting experience. The ability to mute calls and add members to your meeting makes the experience much simpler for you. The simultaneous viewing of the video allows you to enjoy every minute of the video with ease.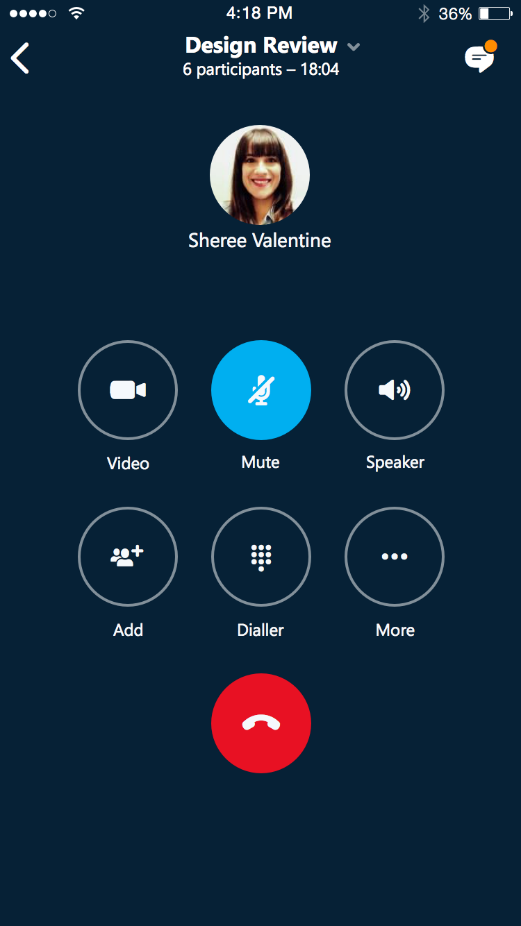 Keep your eyes open for a future update and view PowerPoint slides in a conference. Meanwhile, you can watch a PowerPoint presentation through desktop sharing.(kept the same)
Additional authentication and security options:
End-users of Office 365 can benefit from Active Directory Authentication Library (ADAL) based authentication. This authentication allows your IT admin to set up a multi-factor authentication for the Skype for Business iOS app thus enhancing your security. A multi factor authentication expects users that have entered their username and password to recognize any call, text message or app notification on their device. Find out more on configuring a multi-factor authentication using ADAL.
How you can upgrade to the new app:
Skype for Business app is now available worldwide on iTunes. If you are using an iPhone with Lync 2013 you will automatically be upgraded to the app, and if you are using an iPad with Lync 2013 you have to download the app from iTunes. IT admins can read the Skype for Business iOS productivity guide for more information.
So what's next?
Microsoft is very happy to inform you that the Skype for Business app will be openly available for android in a few months. To receive notifications regarding any new product upgrades and to subscribe to interactive Skype broadcast meetings please join the Skype for Business IT Pro Yammer community.
So keep your work effective and thriving and Start using the new app today!
-
as mentioned in the article written by Praveen Maloo, product marketing manager for the Skype for Business team
.