Focused Inbox helps you stay in control!
The Focused Inbox feature in Outlook is an effective tool to keep track of what is going on and what needs to get done in your inbox – your command center! This feature will make it easier for you to prioritize your emails according to their importance to you.
Focused Inbox allows you to focus on important messages by automatically separating your inbox into two tabs so that the emails that matter to you are classified as "Focused," and in the meantime, everything else falls into the "Other" tab. But you will, of course, be kept informed of all the emails flowing into either of your tabs, and you can simply switch between the two tabs at any time.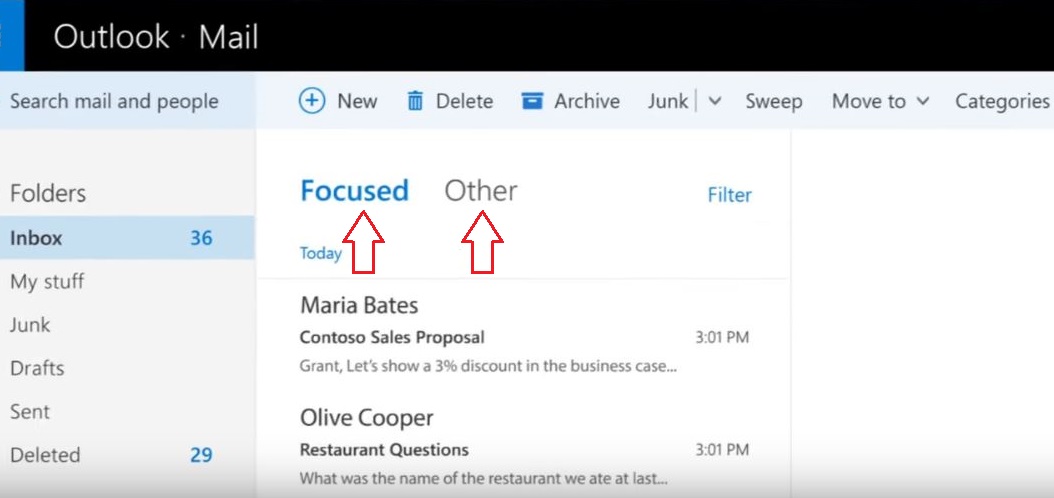 Focused Inbox has the ability to learn from users' behaviors over time, but it's also possible for Outlook users to manually move senders to Focused Inbox or Other.
@Mentions gives you more flexibility!
Also for Office 365 subscribers, @mentions has come to Outlook to make your e-mail collaborations faster and easier!
While using Outlook, simply type the @ symbol anywhere in the body of your email followed by the name(s) of the individual(s) you want to address, and Outlook will bring up suggested contacts in a drop-down list based on your contacts and who you've been communicating with recently or most frequently. As soon as you pick the person you want to address, their name will be highlighted in the message in blue, helping them know they are being asked to take an action in your message.
In addition, Microsoft suggests, "if the person isn't part of the email conversation already, they will be automatically added to the To… line so they receive a copy of your email."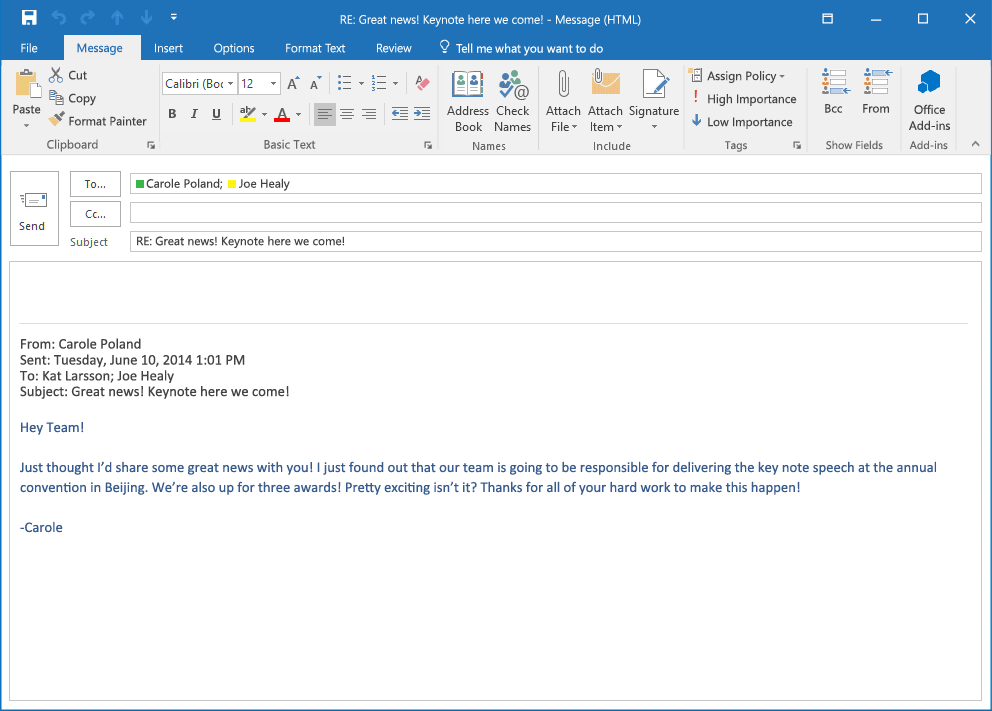 Besides helping you get other people's attention, "@mentions also helps you be aware of what you've been asked to do. Outlook adds an @ symbol in the message list for the messages you've been mentioned in, so you can see at a glance which emails require your action before you open them. Outlook also includes a filter so you can sort to see only the messages where you've been mentioned. Once you've opened the email, the blue highlighting of your name in the body of the email helps you quickly find where you've been mentioned.", Microsoft said in a statement.
Also for messages where you've been mentioned, Microsoft says, Outlook also updates the preview text of the message. Instead of a preview of the first words of the email, Outlook shows you a preview of the text immediately following your mention. And The @ symbol appears in the message list for emails in which you've been mentioned.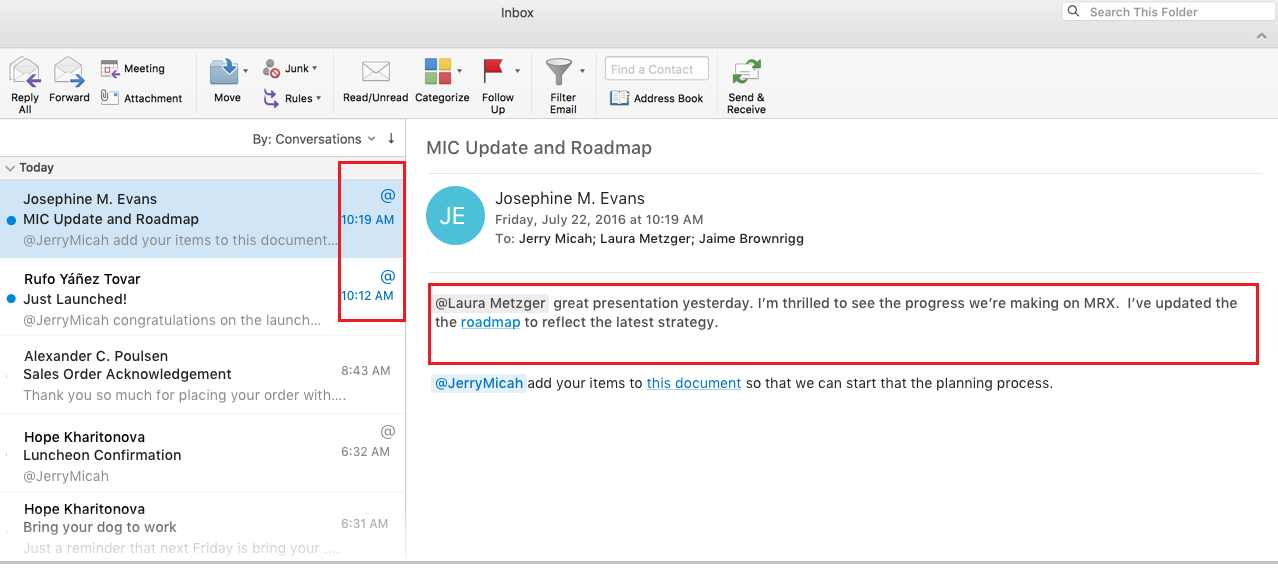 The great thing is that Office 365 users today can get the best of both worlds: pay more attention to the important e-mails – by using Focused Inbox, and flag people in e-mails to draw their attention to important matters with @Mentions!

If you're interested in what Office 365 provides for its users, visit our Online Store now and get free installation services and free support as soon as you purchase Office 365 from our website!