Office 365 home page experience has provided a redesigned environment for commercial, education and home users to collaborate and work across every device, thanks to the new updates. The updates also delivered new changes that will greatly increase the ease of navigating apps and improve access to frequent and recently opened documents!
Improved access to unfinished documents
Office 365 users will now see additional controls within the "Recent documents" list to let users filter by document type across Word, Excel, PowerPoint and OneNote. Have a document that you go back to frequently? Pin it to the list so it's always just a click away.
Easily glance what's coming up
Get an in-depth view of the day's meetings and quickly respond to or join Skype for Business calls with one click. Enhanced people pictures help you build stronger connections with coworkers and help you keep track of your different teams and projects.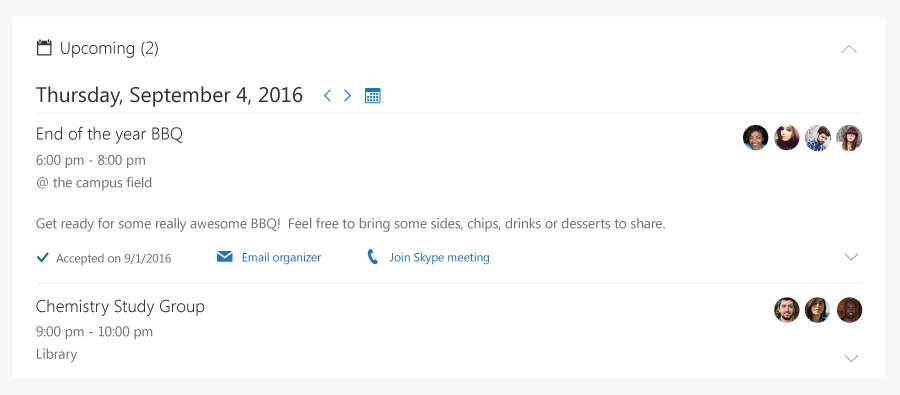 Stay on top of tasks
Create, view and complete tasks directly on Office.com that stay in sync across Outlook on all your devices. Need to add more details to a task? Double tap to open in Outlook Tasks to add additional details.

This blog was originally written by Office Team.
If you don't already have Office 365, you're definitely missing out - especially with the new experience of its latest updates! We invite you to join the club, purchase Office 365 now and enjoy the best of the best!