Around the world, teamwork is on the rise, and when it comes to group collaboration—different tools appeal to different groups and address unique needs. Already in use by 85 percent of the Fortune 500 as part of Office 365, Yammer is the social network built for work, as it connects teams across organizations, enabling the open exchange of ideas that results in better decisions, faster.
With all this in mind, Microsoft has announced Yammer's integration with Office 365 Groups, bringing together the power of open collaboration with the productivity tools millions rely on every day. With this integration, Yammer users can easily turn ideas into action with access to SharePoint sites and document repositories, a shared OneNote notebook, and lightweight task management with Planner. These new experiences and more will be rolling out in phases over the coming months.
Now, when you create a new group in Yammer, it will automatically be part of the Office 365 Groups service, giving the group a OneNote notebook, a Planner for task management, a SharePoint Online team site and document library. With this new integration, you and the members of your group can readily access these shared resources directly from Yammer.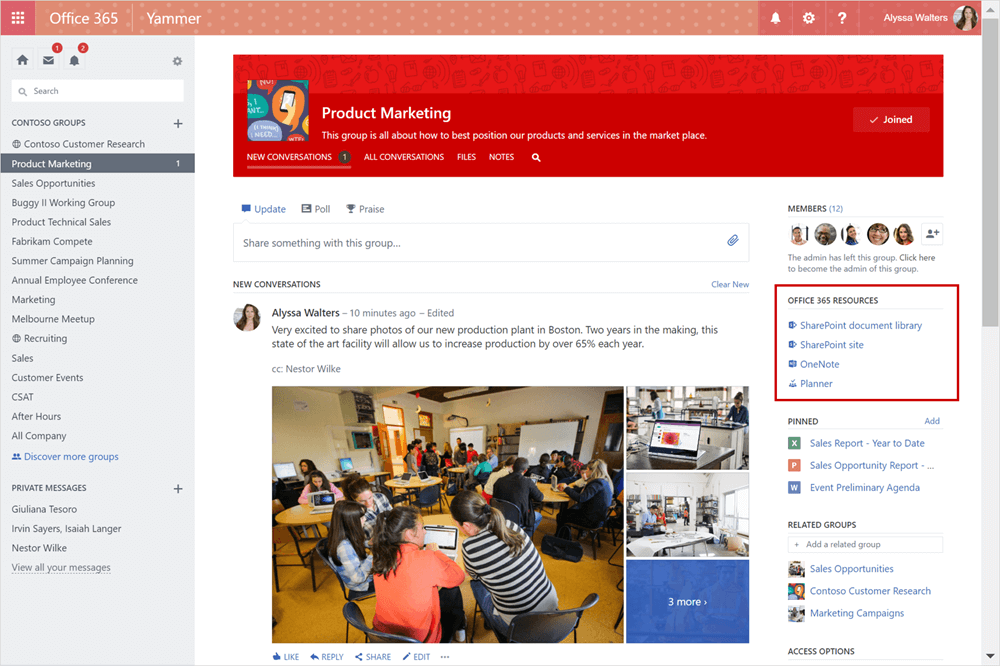 Create and share content with Office Online and SharePoint
Users can now take advantage of the powerful content creation and management capabilities of Office Online and SharePoint from within Yammer. Individuals and teams can create and co-author Word, PowerPoint and Excel documents on the web. You can also quickly share files in Yammer by uploading documents from a personal OneDrive, OneDrive for Business or SharePoint site using the new Yammer file picker. No matter how you choose to share a file, all links and attachments render in rich preview.

Additionally, teams working within Yammer can now take advantage of a SharePoint document library, making it easy to manage files, apply workflow, review version history and comply with document retention policies. Each team also gets a SharePoint site, which gives members the ability to create structured content like wikis and blogs.
Gather ideas and inspiration with OneNote
Yammer also gives your team access to a shared notebook in OneNote to help ideas take shape. OneNote gives team members a great way to jot down notes, keep meeting minutes and brainstorm the next big thing.


Create plans, assign tasks and track progress with the shared Planner.
Yammer now provides your team with quick access to Planner's simple-to-use task management capabilities. Planner lets teams create new plans, assign tasks and track progress throughout the life of a project.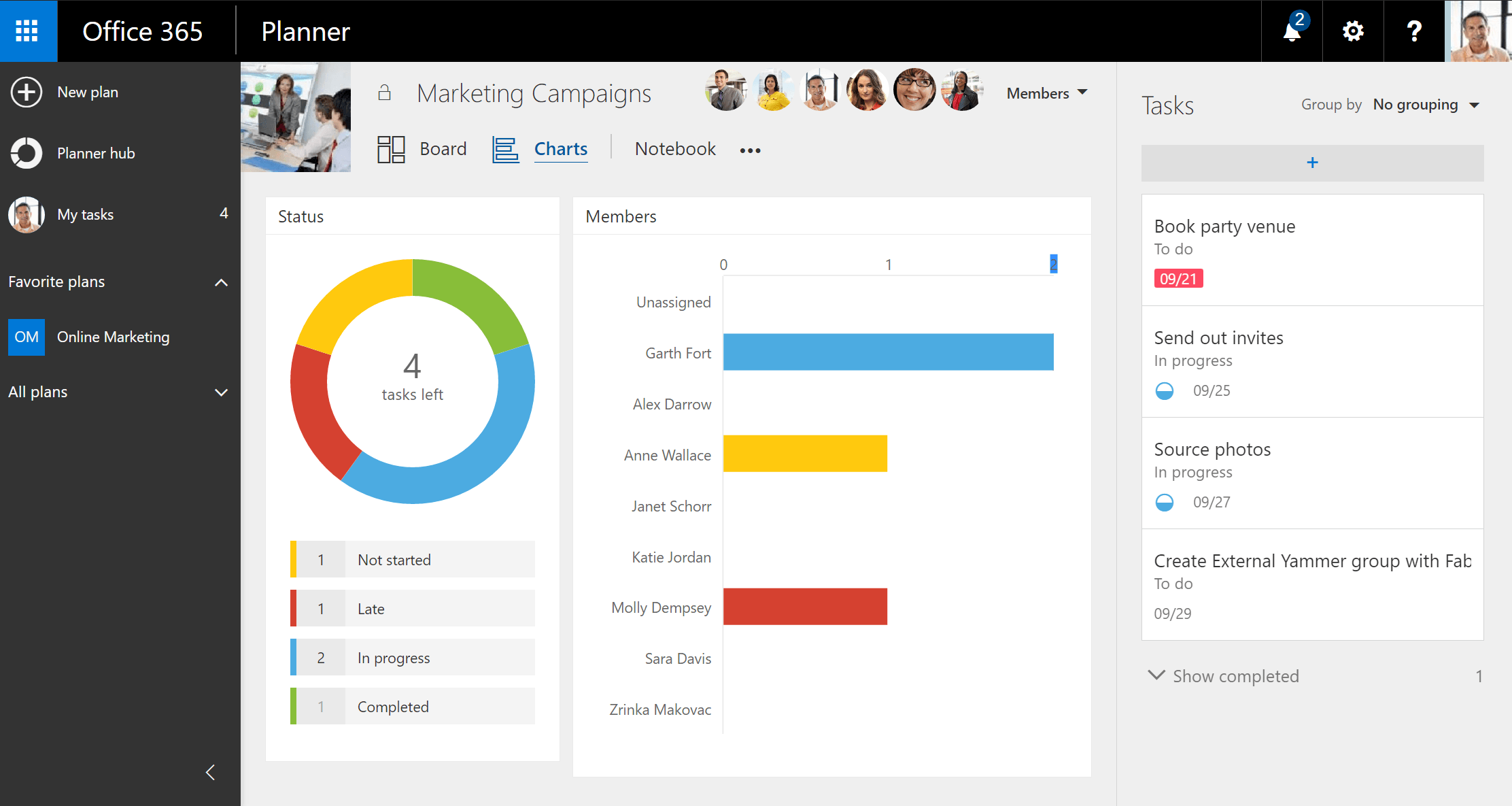 Share to Yammer by email
Because Office 365 Groups are part of your company's global address list (GAL), it's a cinch to share content to Yammer by email. Whenever you receive an email that would benefit from open discussion and sharing, you can forward it to Yammer by typing the name of your group in the recipient list—auto-complete fills in the email address.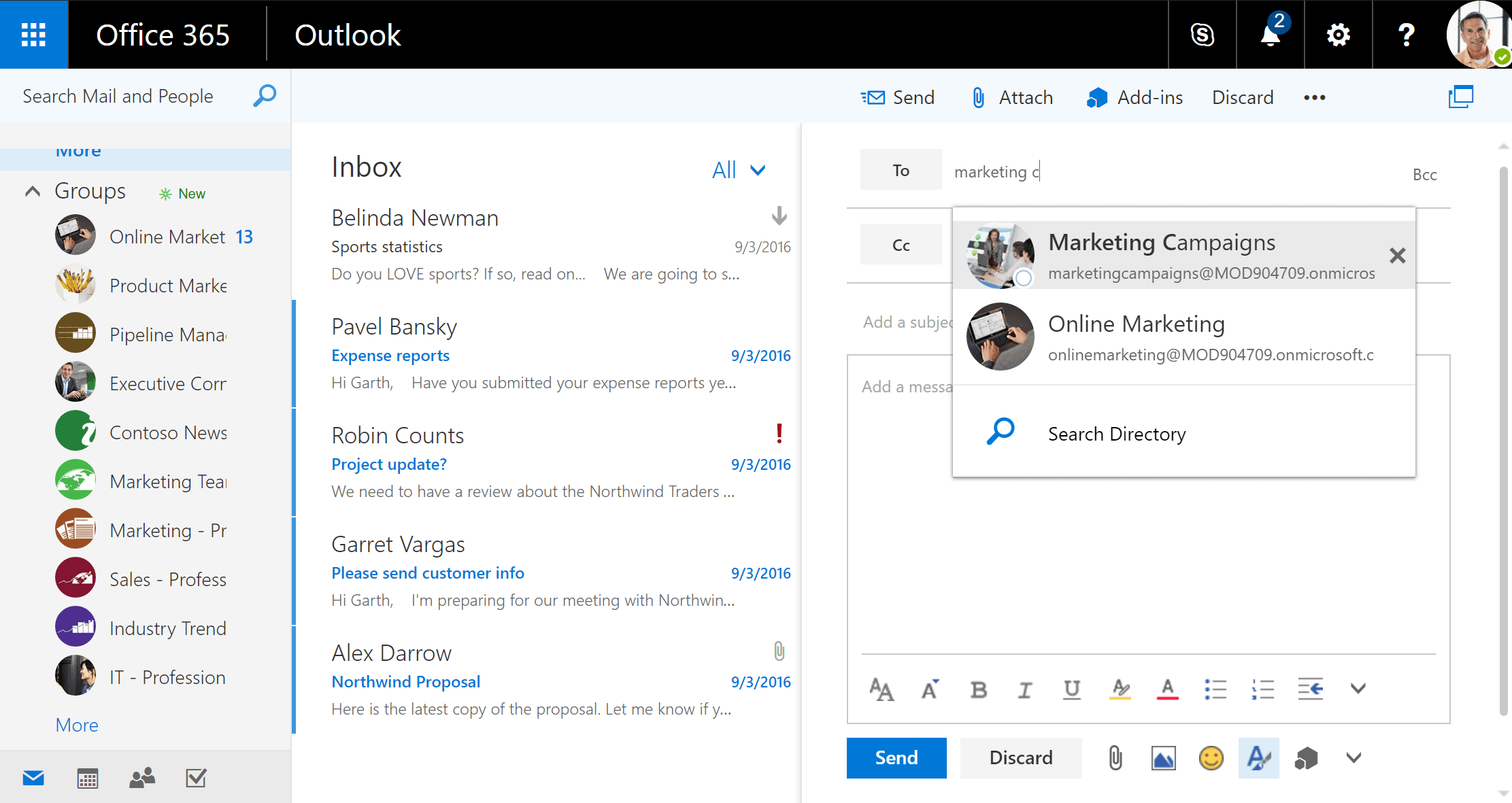 Easily manage Yammer from Office 365
All all group properties, including name, description, profile picture, membership and public/private setting, are now available in both Yammer and Azure AD, where Office 365 groups are stored. For example, whenever users or admins add and remove group members in Yammer, these changes are reflected across Office 365, and permissions are updated accordingly.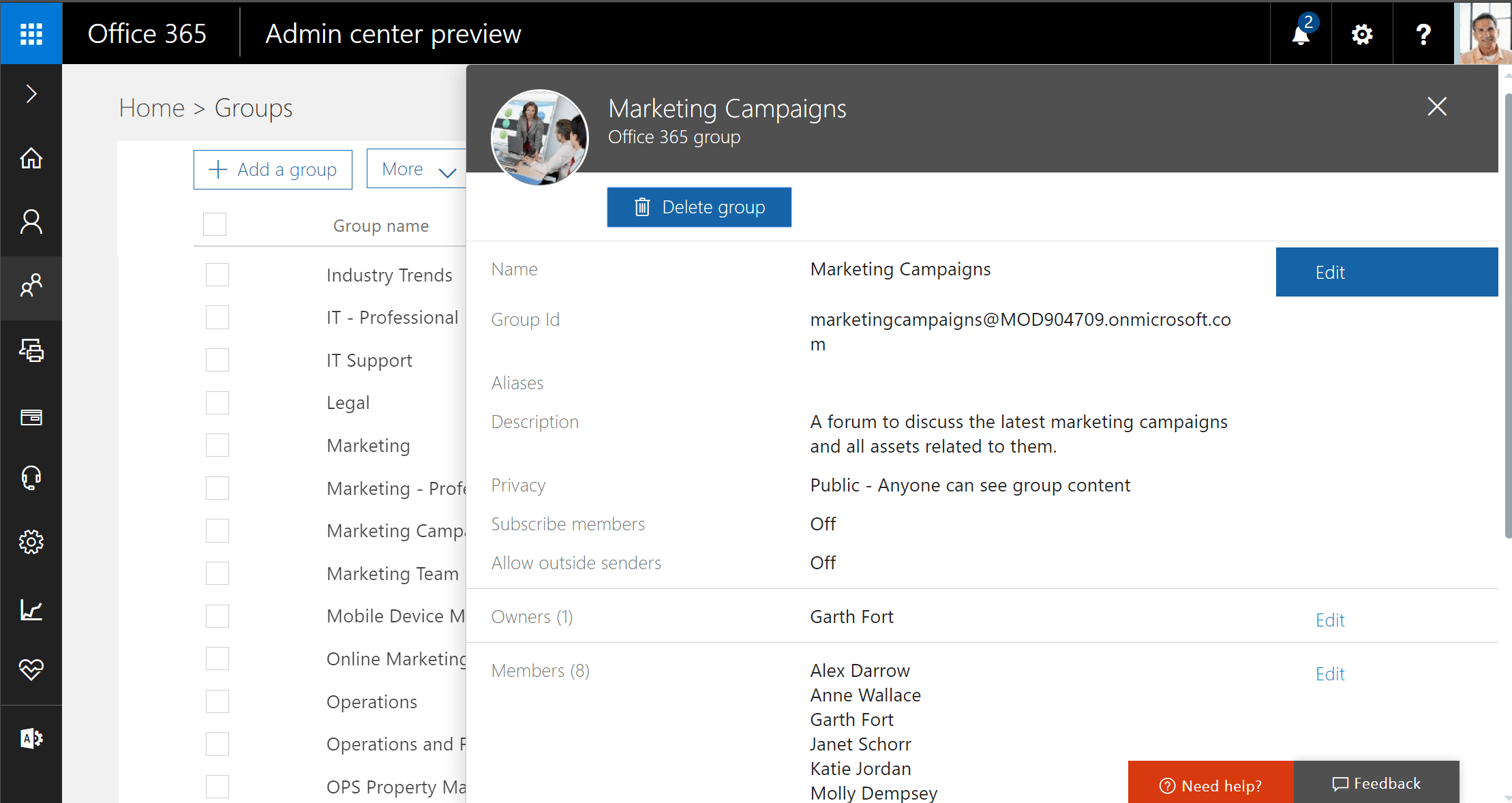 Admins can also centrally manage groups in the Office 365 admin center and apply PowerShell scripts to them to simplify bulk updates.
More spectacular features and integrations from Microsoft are yet to come. Stay Tuned!