To deliver tangible value, today's project teams need to support different work styles without losing the power of a centralized project management system.

Microsoft has recently added agile functionality to Project and integrated it with Planner. Making them available now through Project Online Professional and Project Online Premium subscriptions.

Using agile project management helps users track their projects in Project Online Desktop Client.
Besides, the agile tools in Project allow users to use Scrum and Kanban methodologies, including viewing task boards, creating backlogs, and tracking sprints, as well as viewing reports on agile statistics.

Today's managers and teams are free to choose the methodology that makes sense for the project at hand, including: agile, waterfall, hybrid, or task-oriented.



Manage Project task work in Planner
The integration of Project with Microsoft Planner lets users connect Project tasks to a Planner plan and track detailed work in Planner. Task owners can track granular task details in a lightweight tool. Project managers will retain control over the project's work breakdown structure and can easily view the detailed work being done against a task.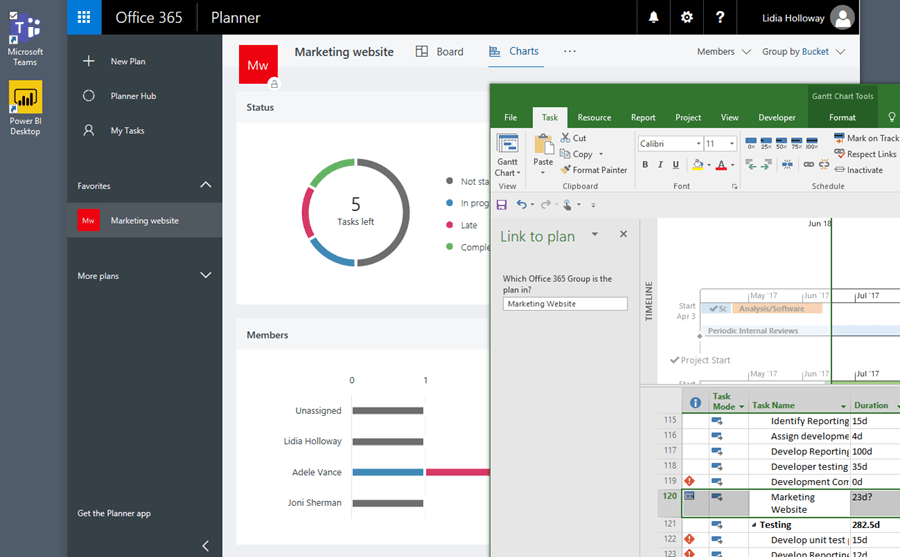 This capability will definitely reduce complexity of project plans in Project, enabling the project manager to control a smaller number of tasks while task owners can further break down the tasks in Planner. Teams that manage their work in Project Online can better streamline work with teams that use Planner.
Inspired by Office Blogs